The Great Dive Drive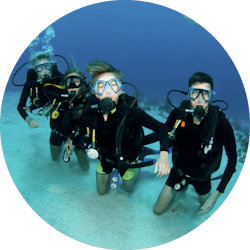 This year, more than ever, we're excited to get back out there and dive, dive, dive! Luckily, Florida is home to some world renowned dives — places people put on their bucket list and save up to go visit — and they're all right here in our backyard.
With the wave of cabin fever crashing around us after a long year of social distancing, our 2021 New Year's Resolution is to head back into the water with a diving road trip. We know that local restrictions are updated frequently. And as much as we'd like to get right back into our dive adventures and travel routines, going forward, planning is key. We realize we'll have to check in with the sites to ensure they're open and our group can be accommodated.
As we settle into our new normal, we're looking forward to re-discovering all the amazing dive and snorkeling spots right here in Florida. With diving and most watersports, social distancing is easily achieved. We're not in a rush to hop on the next flight to the Caribbean (are we really gonna sit shoulder to shoulder with a stranger right now?), but we are ready to get out in nature and have some fun while also keeping ourselves and our families safe. And we're inviting you to join us and discover these locations right alongside us.
Dive trip planning mode!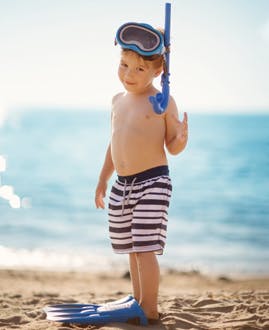 As we pull up the map to start planning, nostalgia hits, reminding us of our childhood and family road trips. Long before a quick flight to the destination of your choice was popular, we took road trips. And the memories… they truly do last a lifetime. We can almost smell the leather from the seats of that old dark burgundy Cadillac. The parental arm being the go to 'seat belt' when they had to hit the breaks. And if they took a turn too fast, you didn't want to be the closest to the door. Everyone would come sliding over crushing you into the door - ah, the sibling squish. Thanks to seatbelt laws, gone are the days of the sibling squish. Our kids will likely never know the joy (and pain) of being squished or being the ones to squish each other in the car. But we digress, time to focus on our diving road trip.
As with any trip, how well you prepare and plan is key to the success of the trip. We realize that reservations will likely be part of the new normal - at least for a while. Since gas prices are low, setting up our budget for this trip will be a breeze. With all that in mind, along with eager anticipation of packing up, putting together our road trip playlist, and finding the perfect places to eat along the way, we're in planning mode.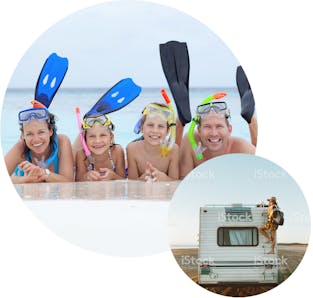 Where to start our dive adventure?
Even though diving is our main focus, we want to go to areas that are great for the whole family. We have to visit the Keys. Maybe Key Largo since it is home to the largest living reef in the continental US. Did you know that this reef is also the third largest coral barrier reef system in the world? Additionally, Divers Direct started in Key Largo over 35 years ago, so it's definitely on our drive to dive list. Fort Lauderdale will certainly make the list with all the wrecks and reefs just offshore. Key West is a must with the inner and outer reefs, Joe's Tug, and a plethora of sites. We could spend a month in the Keys alone and still not see everything. Northwest of Orlando we have the drift dive at KP Hole and then, of course, there are those beautiful springs: Blue Grotto, Devil's Den, and Ginnie Springs to name a few. And we can't forget the West Palm Beach area with thrilling shark dives and world renowned Blue Heron Bridge. That's a good start, don't you think?
Check back soon to see where our dive adventures are taking us and follow along our journey. We'll include information on each location, with activities for the whole family, places to eat, perhaps where we're looking to stay, and of course, dive sites.
Written by Kelly Depp
Great Dive Drive FAQ
Why take a diving road trip in Florida?
Why not? Living in Florida, we have some world renowned diving spots along with the only coral reef in the continental US. Plus, it's so much fun to drive up to your destination, set up camp (or check into a hotel), and explore. This is an easy way to spend time with those you love while doing what you love. And most watersports are an easy way to maintain social distance. Besides, do you really want to hop on a plane right now?
How do I prepare for a dive adventure road trip?
If you own gear, make sure everything is working properly. In the event your gear needs to be serviced, visit one of our dive shops and take care of it before you head out. If you don't own gear, decide where you'll rent from. It's easy to grab local rental gear and take it with you or check with each site to ensure they have rental gear for your crew. Next, make sure all the dive sites you're planning to visit are open and can accommodate you. Don't forget to make reservations for dive sites (as necessary) and hotels or camp sites. Finally, make sure you have a great playlist to bring along. Never underestimate the power of music. 
Do I need to own dive gear for a dive adventure road trip?
No. But it might make things much easier. Buying gear is a commitment, but when you own your gear, you know when it was last serviced and you know exactly how to operate your gear. Don't forget that being familiar with your gear is a key factor in dive safety. Owning your dive gear does make diving safer, and we recommend at least owning your own mask, fins, and snorkel. Check out our To Buy Or Not To Buy eguide for more information.
How much does it cost to go scuba diving in Florida?
Costs vary. If you own your gear and are shore diving, the only cost is your air. Renting tanks varies from $10 to about $25 per tank. Boat dives tend to start around $80 and go up based on what you're doing including number and length of dives. And if you're hopping on a boat to go dive, don't forget to tip the crew (we typically tip $10 per tank). 
Can you scuba dive in Florida?
YES. And you can do it all year long. 
Where is the best place to dive in Florida?
That depends on what you and your crew are looking to accomplish with your dives. Check out our blog on Florida's Top 10 Snorkeling and Scuba Adventures.
Which Florida Key has the best diving?
Ask ten people, you'll likely get ten different answers. Key Largo and Key West are among the most popular. We recommend exploring them all and deciding for yourself which you like best. For local tips and up to date info, stop into one of our dive shops.
What's the best time of year to scuba dive in Florida?
We dive all year, though most enjoy the water from March through October. 
Where should I go scuba diving on a road trip to Florida?
We're glad you asked. Check out Florida's Top 10 Snorkeling and Scuba Adventures. Prefer to dive the Keys? Key West and Key Largo are among favorites. And then there's Ft Lauderdale and West Palm Beach. Don't forget the warm, natural springs in central Florida. And there's plenty more. Check out our blog, we'll write about more dive sites. And if there's one you want us to write about,  let us know. We love feedback.