FREE Curbside Contactless Pickup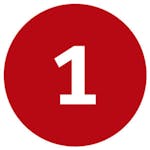 Call 1-800-DIVE-USA or shop our website!
Call or shop online, click on Store Pickup and Availability. Then choose your Store Location.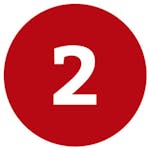 You Will
Be Notified
We'll make sure to let you know once your order is ready with your items!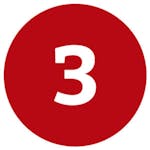 Come to the
DD Curbside!
Pick up your goodies at your earliest convenience once they're ready! You can review our Pick Up hours by store below.
We offer curbside pick up for those preferring not to enter the stores for all in-stock products and most of our services.
Orders over $49.00 always ship free. Orders placed prior to 3 PM Monday to Friday will ship the same day via UPS Ground and (if you ship in Florida) will deliver to your home the next business day.
FREE Curbside Pickup - Order Online or by Phone
For customers near our stores, please call our customer service center at 800 DIVE-USA or shop online and choose Store Pickup and select your store at checkout to arrange for curbside pick up. Our customer service agents will be able to collect payment over the phone and let you know when you can pick up your order. Members of our store management team will meet you curbside to deliver. Store hours and customer service phone hours vary, so please see below.  
We are filling SCUBA Cylinders.
Please call the store or customer service to pay in advance and arrange for a time.   We will pick up and return your cylinders curbside. In most cases, we should be able to complete your fill while you wait in your car at the store times noted below. You must call ahead to arrange payment and show your C-Card to the Divers Direct team member at the time of the fill.
Do not hesitate to call if you have any questions. More than ever, we appreciate your support of Divers Direct and our team members.  
Phone Customer Service Hours
Call 800-DIVE-USA
Mon - 10am to 7:30pm EST
Tue - Thu 11:30am to 7:30pm EST
Fri - Sun 11:30am to 5pm EST
Curbside Pickup Hours
Orlando - Curbside Pick Up Hours
Mon-Thu - 11 AM to 7:30 PM
Fri & Sat - 10 AM to 7:30 PM
Sun - 10 AM - 4:30 PM
Fort Lauderdale - Curbside Pick Up Hours
Mon-Sat - 9 AM to 7:30 PM
Sun - 10 AM to 6:30 PM
Key Largo - Curbside Pick Up Hours
Mon-Sat - 9 AM to 8:30 PM
Sun - 9 AM to 7:30 PM
Key West - Curbside Pick Up Hours
Daily - 9 AM to 6:30 PM