Diving Florida's Treasure Coast
As you drive down the East coast of Florida, you will pass a beautiful stretch of beaches known as The Treasure Coast. Florida's Treasure Coast is made up of three counties: Indian river, St. Lucie, and Martin County. Tucked away from all the tourism in Miami and Orlando, the beauty of this region has been preserved well over the past decades. This area features 100s of locally-owned restaurants, museums, botanical gardens, world-class fishing, amazing dive sites, and over 100,000 acres of conservation land. Treasure hunters have traveled to the Treasure Coast from all around the world in search of treasure, but why is that? Let's dive in.
In 1701 a war broke out over the succession of the Spanish crown. Charles II died without a child as the last Habsburg ruler of the Spanish Empire. He gave the crown to Philippe, the grandson of Louis XIV of France. The Holy Roman Emperor was not happy about this and wanted to prevent an alliance between France and Spain at all costs. A war was created between England and the Dutch on one side versus Spain, France, Portugal, Bavaria, and Savoy. After 14 years of hard naval battles, a series of treaties were signed known as the Peace of Utrecht. This gave the throne of Spain to Philip V. But Spain was struggling financially with the after-effects of war. King Philip V ordered a fleet of 11 ships to Havana, Cuba to bring gold and silver back to Spain that had been accumulating while the war was going on. Captain Antoine d'Aire had said the fleet was carrying an estimated 15 million silver piastres.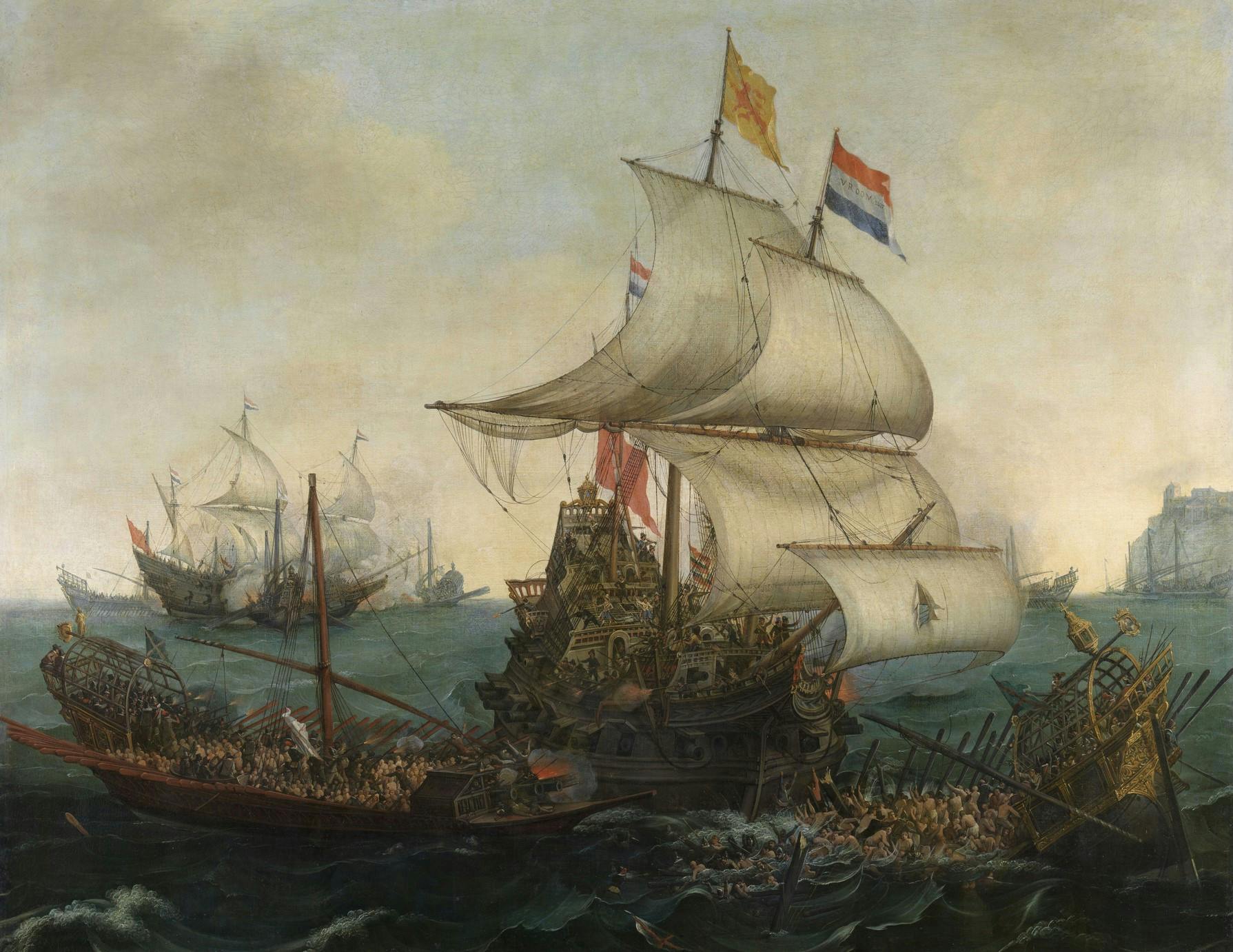 In late July, the fleet was struck by a hurricane after leaving their port just 5 days before. The powerful winds and waves of the storm slammed the entire fleet into the shallow reefs, crushing the ships and killing well over 1,000 of the 2,500-person crew. The ships had wrecked over several miles of reef.
Once word of the wrecking had reached back to Cuba, several ships were loaded with emergency supplies and salvage equipment to recover the lost treasures. The salvage ships quickly brought up chests of coins, gold, and jewelry totaling over 5 million piastres by late October. When news got out about the sunken treasures, pirates, privateers, and looters had come to take their share. After 3 years, the Spanish had recovered around 80% of the lost cargo, and the salvage camp was abandoned leaving an abundance of treasure to remain on the ocean floor for almost 250 years!
Since all 11 ships sank over 300 years ago, only 6 of the ships are believed to have been positively identified. The first confirmed treasure from the 1715 fleet was found in the early 1960s by Kip Wagner. In 1961, they found "the Cabin Wreck" which included a cannon, and thousands of silver coins scattered all over the bottom.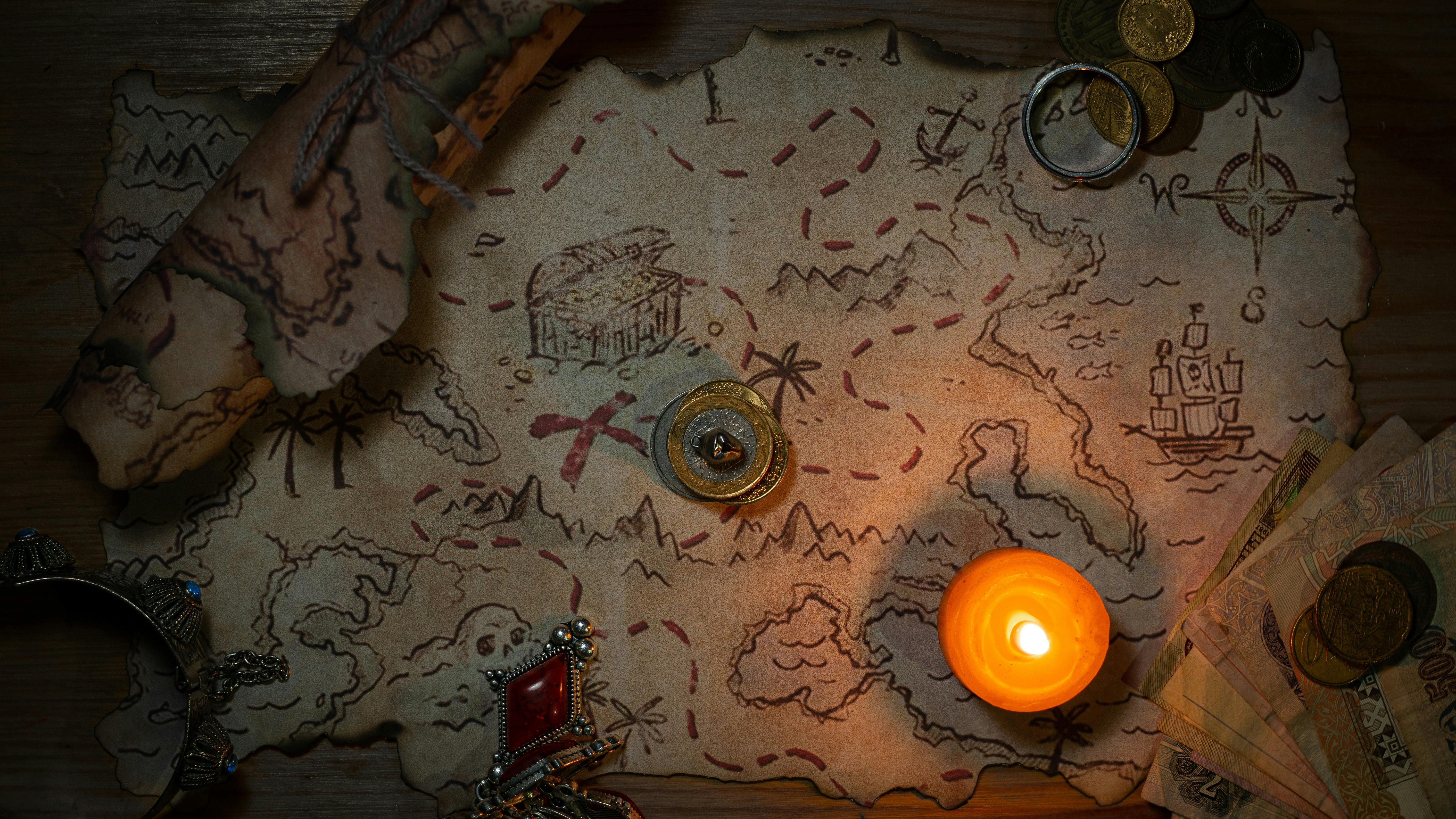 Some of the coins were even fused together to form silver lumps. Kip Wagner later partnered with Mel Fisher to help further hunt for the lost treasure. They would split the proceeds after paying the state 25% of course.
Mel Fisher was a legend in the treasure-hunting community. Not just because he had found treasure, but because he had documented his searches and had marketed his films to a Hollywood television station. "Today's the day" was his motto. Over his lifetime, he had raised over $450 million in gold and silver from the depths of the sea. Before his passing in 1998, a man named Brent Brisben purchased the salvage rights from Mel Fisher so that he could continue his tradition and search for treasure. 17 days after Brent had purchased the salvage rights, he had discovered the only bronze swivel gun ever found from the 1715 fleet. Inside the cannon were 40 silver, and 51 gold coins!
Modern treasure hunting involves a device called a "mailbox" designed by Mel Fisher himself which directs the power from the boats engines down to the bottom to quickly excavate sand and hopefully unveil treasure. Gold found from the wreck is worth about 10 times their scrap value. This means a coin made with $1500 worth of gold would actually be worth around $15,000! Individuals who wish to go out on their own and treasure hunt can subcontract through Brent Brisben's company to split the treasure 50/50. This gives them all the permits they need so that they don't come into any legal trouble.
In 2018, a cannon was recovered from the remains of one of the shipwrecks in just 12 feet of water. It was the first cannon recovered from the 1715 fleet in over 30 years, and may be the last one for a while. Once, out of the water, it was immediately put through a 3 year reverse electrolysis process to restore it properly. In 2021, it was put on display at the Melody Lane Fishing Pier plaza.
If you'd like to keep 100% of your findings, you can search along the beach. After all, this is why the Treasure Coast got its name. Even today, over 300 years later, you can find artifacts and coins from the 1715 fleet. Many treasure hunters will use a simple metal detector to search along the beach. All you must do is make sure you're on public property and snake your way along the beach until you hear a hit. It is best to go after a storm, for a large storm can move sand and even whole shipwrecks all across the ocean floor and onto the beach.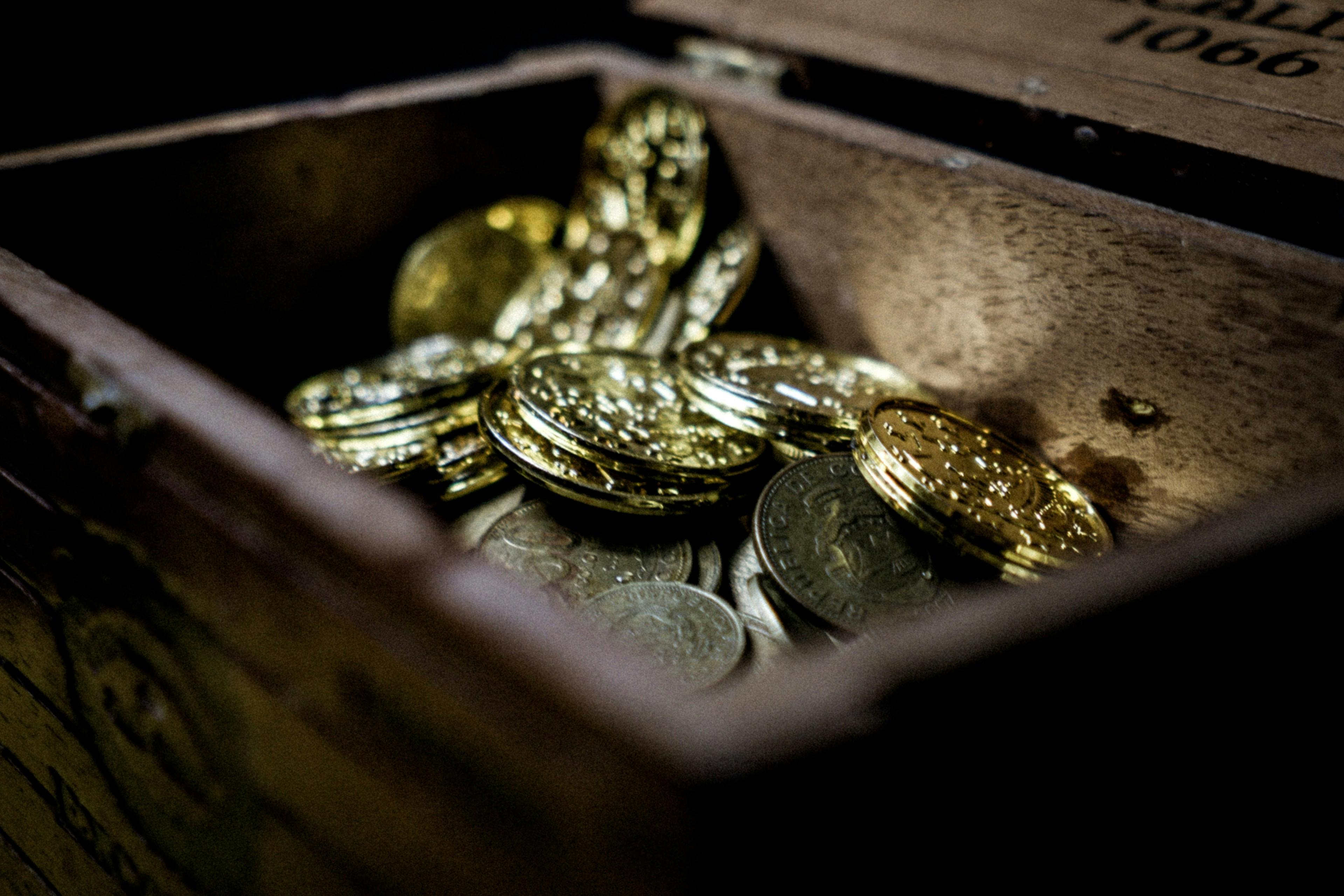 Treasure Coast Dive Sites
Georges Valentine Shipwreck Dive Site - Sitting just 100 yards off the coast of Stuart in 20-30 feet of water, is the George Valentine Shipwreck. Partially buried in the sand, and broken up into 5 sections, the wreck includes a boiler, a 57' section of the deck, an 8' broken mast, and about a 12' x 12' section of tile floor. Scattered around the wreck site is also what seems to be a crane that was used to load cargo, keel and frames, and large hull plates that are around 12' x 20'. There is a variety of marine life that call this site home. You can see sharks, moray eels, stingrays, lobster, kingfish, snook, and other tropical reef fish.
Peck's Lake Reef - Located just south of the St. Lucie Inlet, Peck's Lake Reef lies under just about 20ft of water and has quite an abundance of coral and sponges. The ledges of the reef are steep, creating crevices to house a variety of marine species including 3 species of lobster. You are almost guaranteed to see at least one turtle every dive because the beach is a popular nesting site for green and leatherback sea turtles. Goliath Grouper and sharks can be seen off the steep ledges. And the lobster you will see here are ginormous, but less frequent compared to the Florida Keys.
Urca de Lima - The Urca de Lima is a wooden shipwreck that was part of the 11 ships in the Spanish fleet. The Urca de Lima was one of the first ships to be salvaged, and has been picked clean since its rediscovery in 1928. In 1980, Florida opened the wreck to the public by making it the state's first Underwater Archaeological Preserve. The wreck lies 200 yards off shore in just 10-15 ft of water. An authentic anchor and cement replicas of 5 cannons are positioned around the wreck.
S.S. Breconshire Shipwreck - Known as "Boiler Wreck", the S.S. Breconshire sank in April of 1894 on its way to Tampa from New York in 15-20 ft of water. Before leaving New York, the ship's captain ordered charts of Florida, but they did not include about 20 miles of coastline off of Cape Canaveral. Today, you can still see the bow of the ship peek out of the water during low tide. When diving the wreck you can see rays, lobster, jellyfish, snapper, and other tropical fish.
The Reefs stretch all along the shores of the 3 counties. It is best to go out during the summertime and only when it is calm. Most of the reefs can be reached by swimming just offshore, the South Beach Park in Vero Beach is the only exception where the reef is about a half mile offshore. All throughout the Treasure Coast you can see lobster, sea turtles, sharks, and tropical fish. Even if gold and silver aren't what you're after, there is an abundance of "Treasure" no matter what that means to you.
Visiting the Treasure Coast
When you're not exploring underwater you can continue to treasure hunt along the coast. The Treasure Coast gets its name from its history of treasure hunters and even tourists finding an abundance of treasure along the beach.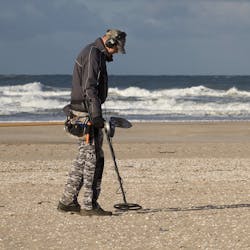 Gold, silver, and jewelry can still be found today along the shoreline. Especially after a big storm, there is a whole new set of treasures to be found. Many beachgoers also frequent these beaches leading to lost wedding rings and other jewelry. All you need to become a treasure hunter yourself is a simple metal detector. But remember that anything you find in the water or in the sand dunes is the government's property. Always search public beaches if you want to keep what you find.
Ever heard of Kelly Slater? Oh, you know… the greatest surfer to ever walk this earth! Kelly Slater is from Cocoa Beach, FL, in the northern part of the Treasure Coast. He grew up surfing the waves all along the East Coast of Florida. Sebastian Inlet is one of the most popular surf sites for competitive surfing. Fort Pierce Inlet also provides amazing surfing. You can rent a board from a local surf shop, or bring your own. Be wary of strong currents, and always go out with a buddy.
St. Lucie is actually known as the "Sailfish Capital of the World". During the peak seasons (December through March, and then June and July), there are over a dozen tournaments every year. You can launch your own boat at their many boat ramps, or embark on a deep-sea fishing charter with professional captains. The Sailfish are large! Typically growing longer than 4 ft and reaching up to 8 ft long around the St. Lucie Inlet. When hooked, they can leap out of the water showing off their beautiful sail and bill.
Lastly, there is a beautiful state park named Jonathan Dickinson State Park. Named after a Quaker merchant named Jonathan Dickinson who shipwrecked near St. Lucie Inlet in 1696.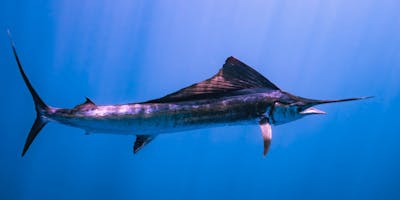 The park spans 11,500 acres of nature preserve that allows visitors to see what Florida was like before it was colonized by Europeans. The park offers camping, kayaking, hiking, biking, and fishing. Featuring "Hobe Mountain", Jonathan Dickinson is home to the highest point in Florida south of Lake Okeechobee. At an astounding 86 feet above sea level, this ancient sand dune provides amazing views of the park looking over the ocean.
Why do they call it the treasure coast?
The treasure coast got its name from the large amounts of treasure recovered from a Spanish fleet that sank in 1715 during a hurricane. Today, you can still find gold and silver along the beach and in the water.
Can you metal detect treasure coast?
Metal detecting is permitted along beaches, but not in the water unless you have special permits. Always make sure you are on public property while metal detecting and to look up the rules and regulations of the area.
Where is treasure coast located?
Florida's Treasure Coast is made up of three counties: Indian river, St. Lucie, and Martin County.
Who owns treasure found on land?
Treasure found on land is finder keepers! Some areas may require you to report your findings and have certain rules on excavation.