TUSA Paragon Mask, Two Lens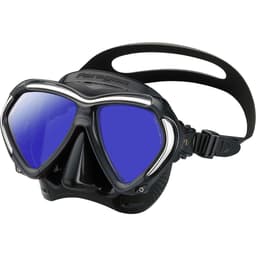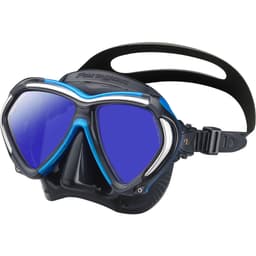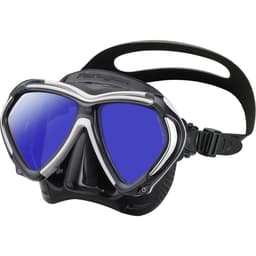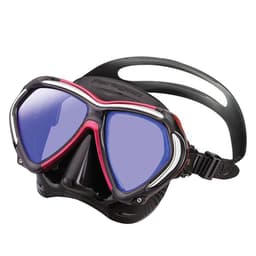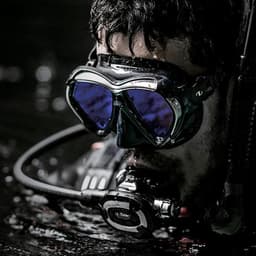 TUSA Paragon Mask, Two Lens
Earn 220 points with this Purchase
Description
Unmatched Strength, Clarity & Fit
The TUSA Paragon Mask features lenses equipped with UV 420 treatment, an anti-reflective coating, and CrystalView Optical Glass for a sharp view. Designed with Freedom Technology Fit II, the silicone skirt provides the perfect fit. It has a dimpled surface, varying thickness, and round edges for ultimate comfort and reduced drop on or off the face.
Strong Foundation
Three distinct layers combined to produce one superior frame structure, the Tri-Mix Frame. Polyurethane (PuRiMaX) material bumper protection and a cross-beam metal frame structure combined with the superior toughness of the polycarbonate frame bolted together to create a seriously tough mask.
Easy on The Eyes
The TUSA Paragon lenses provide eye protection and clarity at the same time. To prevent UV light from damaging your retina, this mask features 420 UV treatment. With the 420 UV treatment, your eyes stay protected while you explore the sea. Moreover, the lenses are also treated with A/R treatment, giving you more clarity than normal glass. This treatment ensures that 95% of the light reaches your eyes whereas normal glass only allows for 80%. The combination of the 420 UV and A/R treatment allows for this mask to provide less reflections, more vivid colors and better contrast.
Unparalled Fit
TUSA's famous soft and leak-proof skirts are now even better. Featuring Freedom Technology Fit II, this mask provides comfort with improved stability for strong currents. The skirt of the TUSA Paragon is made of two thicknesses. Around the frame, the skirt is a little bit more rigid to prevent your mask from collapsing on your face when the currents are strong. The skirt that touches your skin and seals on your face is more malleable and features some bubbles on key places such as temples and cheekbones for a perfect seal. Even with a decent amount of facial hair, this mask won't leak. The Buckles are attached to the skirt to form an adjustable and flexible mask. This means you can easily store the mask in your suitcase and also adjust the buckles for a perfect fit on your face.
TUSA Paragon Mask Features:
Nearly indestructible, shock-resistant Reinforced Tri-Mix frame
UV 420 lense treatment offers enhanced eye protection
CrystalView Optical Glass with an A/R treatment for ultimate clarity
Round edge skirt with Freedom Technology with Fit II for a comfortable fit
3D mask strap hugs your head's natural shape
Angle Strap Adjuster allows for vertical and horizontal adjustments
More Info
Product Sku:

DD124011

Anti-Fog:

No

Hypoallergenic:

No

Latex Free:

No

Number of Lenses:

Two Lenses

Tempered Glass:

Yes

Sizing:

Adult

Accessory:

No

Camera Mount:

No

Goggles:

No

Full-Face:

No
More Info
Product Sku:

DD124011

Anti-Fog:

No

Hypoallergenic:

No

Latex Free:

No

Number of Lenses:

Two Lenses

Tempered Glass:

Yes

Sizing:

Adult

Accessory:

No

Camera Mount:

No

Goggles:

No

Full-Face:

No