Garmin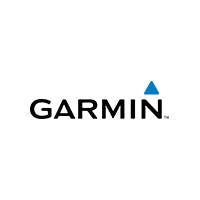 The Garmin dive watch, like all Garmin products, is engineered for adventurers who spend time pursuing their passions outside. Garmin famously brought GPS navigation to the consumer market and innovates in automotive, aviation, outdoor, fitness, and scuba diving markets. Each Garmin dive watch offers the same compelling design, superior quality, and great value as every other Garmin device. The Garmin brand has a well-earned reputation for outstanding performance.
The Garmin Descent dive watch/diving computer innovated both the form factor and features divers expect from their wrist computers. Garmin's engineers and explorers know the outdoors, and they continue to invent, innovate, and impress with their Garmin dive watch line as well as their other wearable technologies.
Featured Garmin Dive Watch: Descent Mk1
Garmin's Descent Mk1 dive watch is the first wrist computer that gives you all the features of a dive computer plus surface GPS navigation, complete with full-color onscreen mapping and locations. (GPS still doesn't work underwater, though -- not even Garmin can change the laws of physics.)
The Descent Mk1 features a sleek, comfortable, and elegantly crafted look and feel that'll earn its place on your wrist even when you aren't diving. They look like something Q would cook up for James Bond in his secret underground lab. Like Q's creations, the Garmin Descent boasts an astonishing array of features:
Tone and vibration alerts
training companion app
recreational, tech, and free diving modes
Automatic dive recording when you hit the water: depth, dive time, water temperature, ascent/descent rate, no-decompression time, deco stop information, and battery life. 
Supports up to 6 different gas mixes and CCR support
Configurable "conservatism" lets you customize safety buffers to your level of daring
GPS/GLONASS satellite tracking for map-based surface navigation
Altimeter
Barometer
Tilt-compensated 3-axis electric compass
Heart rate monitor (when worn in contact with skin)
Pair with your smartphone for text/email/calendar notifications
Long-lasting battery life: 20 hours in GPS mode; 40 hours in dive mode; 10 days in smartwatch mode;19 days in watch mode. 
And yes, there's much more -- check out the Garmin line of products.