Catalina Cylinders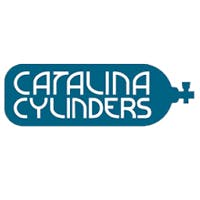 A leading global supplier of aluminum cylinders, Catalina Cylinders has been producing Aluminum SCUBA Cylinders (aka SCUBA tanks) since 1986. The company, originally Cliff Impact, was founded in 1953 and has seen quite a bit of change throughout the years. However, one thing has remained at the company's core: being continuous innovators delivering world class products with first class service and outstanding value.
With locations in California and Virginia, Catalina Cylinders has positioned itself to serve their customers. Since they supply over 100 countries with various aluminum tanks, it makes sense that they split production evenly between the facilities. A leading manufacturer of high and low pressure aluminum cylinders, quality is at the base of everything they do. Producing 14 different SCUBA tanks, they're staying on top of current demand and trends.
Of course, as with any company that's been around a while, Catalina Cylinders occasionally winds up in the news. Wait - that's not a bad thing. Did you know that in 2019 Catalina Cylinders donated cylinders to support Go Dive Now's Pool Tour and they donated a SCUBA tank to WIES-CCD's 38th Annual Avalon Harbor Underwater Cleanup? Now those are things we can get behind. Thank you Catalina Cylinders for giving back.