Billabong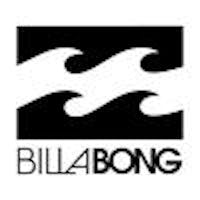 Founded in 1973, Billabong brings Gordon Merchant's passion for waves to the world. Merchant started Billabong after finding Gold Coast in Queensland, Australia, what he considered the Mecca of surfing. Merchant designed and produced boardshorts at his home to sell them to local surf shops. Thanks to Merchant's triple-stitching technique, it didn't take long for people to notice the quality and style of Billabong's boardshorts.
Its triple-stitching technique was designed to withstand even the harshest elements, propelling the company forward, and by the late 1980s, Billabong started exporting to places such as California, New Zealand, Japan, and South Africa. Now, athletes and sports enthusiasts around the globe trust Billabong to deliver the best performance apparel both in the water and on land.
From Water to Land with Billabong
Billabong's lifestyle is for those invested in high-performance watersports. With that in mind, every Billabong apparel is designed to endure any challenge with its extra reinforced triple-stitch. Billabong's boardshorts are quick drying, extra-light, with elastic waistbands to provide the most comfortable experience, regardless of what you're up to. Jump in the water and do what you do best with Billabong. Explore the Gold Coast in Queensland, Australia, where everything started and swim with pelagic fish, dolphins, loggerhead turtles, and even the rare grey nurse shark. Or stay local with Divers Direct and explore the largest artificial reef in the world, USS Oriskany in Pensacola, Florida, and witness the new home of many fish.
Catch Waves with Billabong
Billabong's name derives from the Wiradjuri word bilabaŋ, which translates to 'creek that runs only during the rainy season', capturing Gordon's early days where he was found chasing the waves, giving him insight into what watersports enthusiasts needed the most. Now, the company stays relevant through events and partnerships with athletes.