Women's Dive Day - Created to Inspire
"We are all equal in the water, and we all speak one language when we dive" -Nouf Alosaimi
Over the years you may have noticed an uptick in the exposure of a scuba diving holiday called Women's Dive Day. Or, maybe this is your first time hearing about it. Either way, it's always good to know the origins and the whys of the holidays we celebrate (yes, all of them). But for today, because we're your favorite scuba gear superstore, we're going to dive into the Women's Dive Day origin story—the what, when, who, where, why, and how of it all. 
First, a note from our CEO on Women's Dive Day
Hello Fellow Divers and Happy Women's Dive Day to the female contingent out there, of which I am proud to be a part. Over the past year, I have joined some women's scuba group forums and have truly enjoyed the frankness, encouragement and education in the posts. We cannot ignore that women have different bodies and have different concerns than men when diving. SCUBA gear fits us differently and thankfully, many manufacturers have recognized this and have produced better-fitting BCDs and wetsuits to accommodate the female body. Women have unique concerns about harassment when diving and fortunately, both women and men are speaking up and reporting offenders to the appropriate authorities and we all should have zero tolerance for this behavior. Finally, women often have a harder time finding a dive buddy and these forums have provided an opportunity to meet other women in your area who want to meet up and dive! I have seen several dive charters advertising a Women's Dive Day celebratory dive trip -- this is awesome! I hope that each of you has the opportunity to meet up and dive with your favorite dive buddy on Women's Dive Day and any other day you can get out on the water!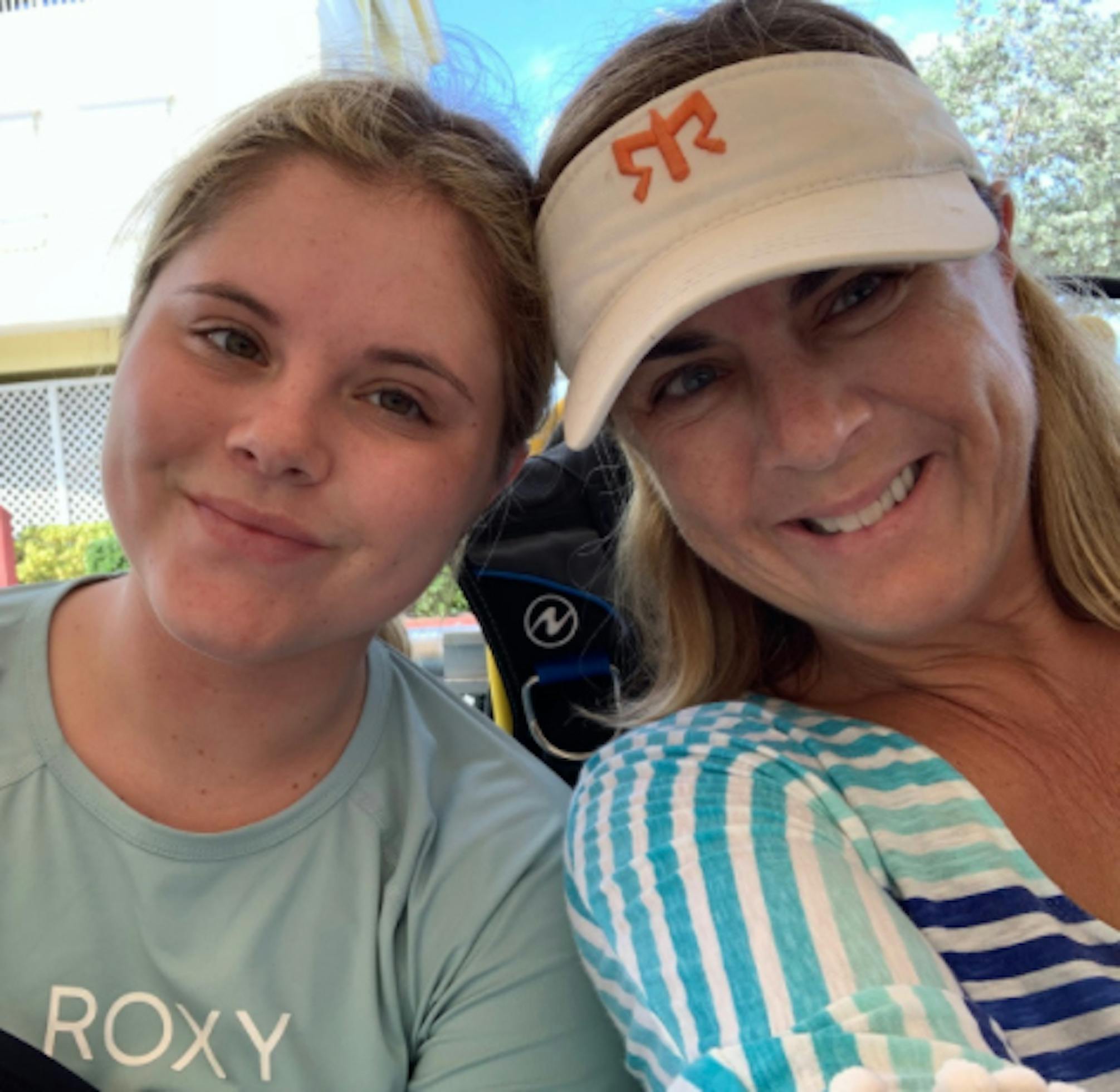 What is Women's Dive Day?
Women's Dive Day is a holiday intended to encourage women to do more diving and to celebrate the highly influential and brilliant women of scuba diving's past, the women who are currently changing the oceanic environment and scuba diving scene for the better, and the future women of diving, those who are just four and five years old and are obsessed with Finding Nemo and learning about the ocean and whose favorite animal is a shark.
When did Women's Dive Day start?
Women's Dive Day officially started on July 18, 2015. Over the years, it has continued to grow in popularity with events around the world ranging from fundraisers to underwater cleanups. Naturally, diversity in the dive community has expanded as well, but there is more room to grow and plenty of space for more women on the dive boat.
Who started Women's Dive Day? Who is it for?
Women's Dive Day was originated by the Professional Association of Diving Instructors (PADI) having been inspired by the incredible work of Cristina Zenato, Nouf Alosaimi, and Sylvia Earle. Women's Dive Day may be women-centered, but it's a time where we can all come together and show our support for the smart and courageous women in our lives and their impact on diving and life in general. Anyone can join in and celebrate women divers and encourage the non-diving ladies in their lives to give scuba diving a try!
Where is Women's Dive Day celebrated?
Why is Women's Dive Day important?
Women's Dive Day is a global event! All over the world women are suiting up and jumping in on this day to either start their scuba journey or keep it going. Official Women's Dive Day events have taken place in 183 countries so far (for context, there are 195 countries in the world). So no matter where you are in the world, it's officially time for a dive.
Gender equality will never not be important, and until there are as many women out scuba diving as there are men, until there is just as much women's scuba gear on the shelves as men's gear, until the gender pay gap among dive instructors is non-existent, and until influential women in diving are just as talked about as the influential men, we will keep celebrating Women's Dive Day to encourage equality through it all.
How do you celebrate Women's Dive Day?
There are plenty of ways to celebrate Women's Dive Day. An easy one—go diving! Grab a gal pal and your dive gear and giant stride into adventure on this day. You might even find a Women's Dive Day event in your area to connect with other lady divers near you. Another way to celebrate is to spread the word. Share your scuba diving adventures if you're a woman to inspire others to give diving a try. And if you don't identify as a woman, you can discuss your favorite female divers to show your support.
Women's Dive Day at Divers Direct
This year we're highlighting some of our own Divers Direct Experts in the video below from a recent dive off Key Largo. Here they tell us what Women's Dive Day means to them. Let's take a listen.
Is Women's Dive Day only for women? 
No! All genders amongst all races, nationalities, sexual orientations, and spiritual beliefs can participate in the events and celebrations on Women's Dive Day. This is a holiday to celebrate inclusion and inspiration!  
Why do we need Women's Dive Day? 
Because scuba diving has historically had a significantly higher ratio of men who participate in the sport, Women's Dive Day is here to help highlight women in diving and encourage others to join in on the fun. 
What are the gender demographics in scuba diving? 
While we can't know the exact ratio of male to female divers, information gathered from a variety of sources indicate that roughly 65-70% of scuba divers are male and 30-35% are female. 
Who are some famous female scuba divers? 
There are many women who have left an impactful mark on the world of diving and oceanography and conservation—Dottie Frazier, Dr. Sylvia Earle, and Shirley Lee to name just a few. For more information on them and to explore even more influential women in diving, check out our past blog on Women's Dive Day.