The Dos and Don'ts of Getting Reacquainted with Scuba Diving
Hey! I see it's been a while since you've been scuba diving. We get it, no problem. Times have been unprecedented and life is a thing that happens.  Well, whatever you've been up to lately, we're glad your path led you back to the sea and back to nature. Since you've been on hiatus from the world of scuba diving, there are some things we should probably go over. Don't worry, this'll just be a quick overview.
Let's start with what not to do. If it's been a significantly long time since you've been diving (maybe six months or more), and you're looking at your BC or reg set up and wondering which button is which and which side to put what… that means you probably shouldn't just jump in anyway and figure it out on the way down. That's our biggest no-no; basically, don't ignore what you don't remember and try to go for it anyway. If you forgot how to brake on a motorcycle, you wouldn't jump on and just go without some re-learning. Same with scuba. We need to know at least some basic safety stuff.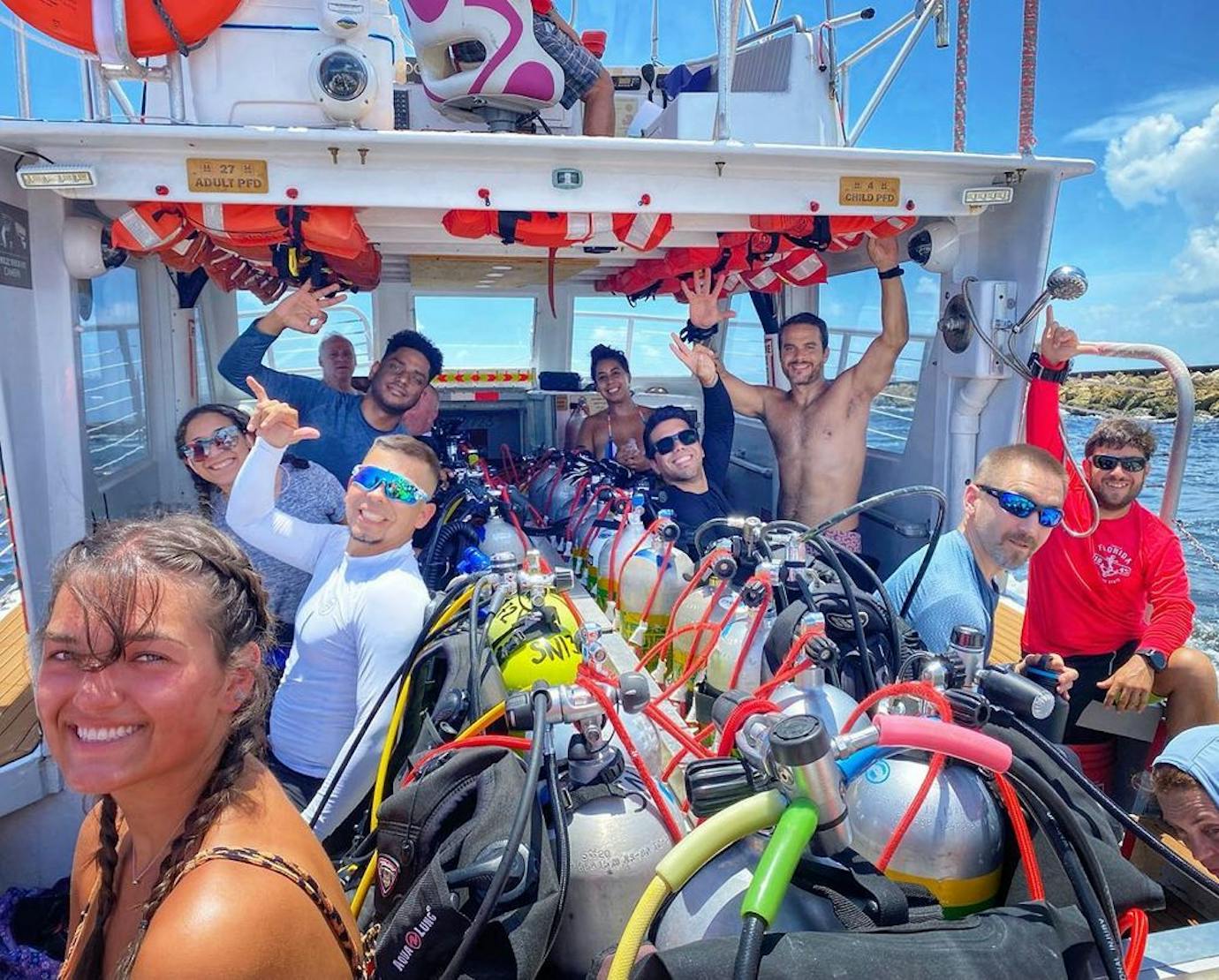 It's nice to have a helpful friend, but don't just have your friend set up all your gear for you - it's best to know how to do it yourself so you're confident with your gear.
At the same time, don't go diving without a buddy. This is a great rule of thumb regardless of how frequently or infrequently you dive. Having a dive buddy is the safest way to go diving. 
Here's a big one: Don't go all in on your first dive back. Start slow! If you've been diving 140 ft below but it's been ten years since then, let's not start with that kind of depth on your first dive back.
Don't go diving if you're not feeling confident in your knowledge and abilities. This is really just to reiterate what we said at first (because it's that important!). You need to remember your basic safety skills, know how to set up your gear, and know some basic underwater communication before jumping back in. 
We mention all these for not only your safety but also for the safety of your dive buddies.
Take a refresher course!! If it's been at least six months since your last dive and you're feeling a little nervous about jumping back in, take a quick refresher course! This is the best "to-do" you can do for yourself and others when it comes to diving after a hiatus. 
Put your gear together yourself. Sure, have your more knowledgeable dive buddy look it over and make sure all is in order, but get in the habit of knowing what's what and where it all goes.
Start with an easy shallow dive (maybe 30 ft or less). Get reacquainted with the feeling of diving first, then build your way to greater depths later if you choose to.
Remember to clean your gear afterwards!  
Relax and have fun!
Welcome Back!
We're glad you're taking the brave step of re-learning something you love to do. You know diving always comes with risks and you've already made an important step to look into the Dos and Don'ts of Getting Reacquainted with Scuba Diving. Check out the refresher courses we have going on to jump in and get to know the sea again!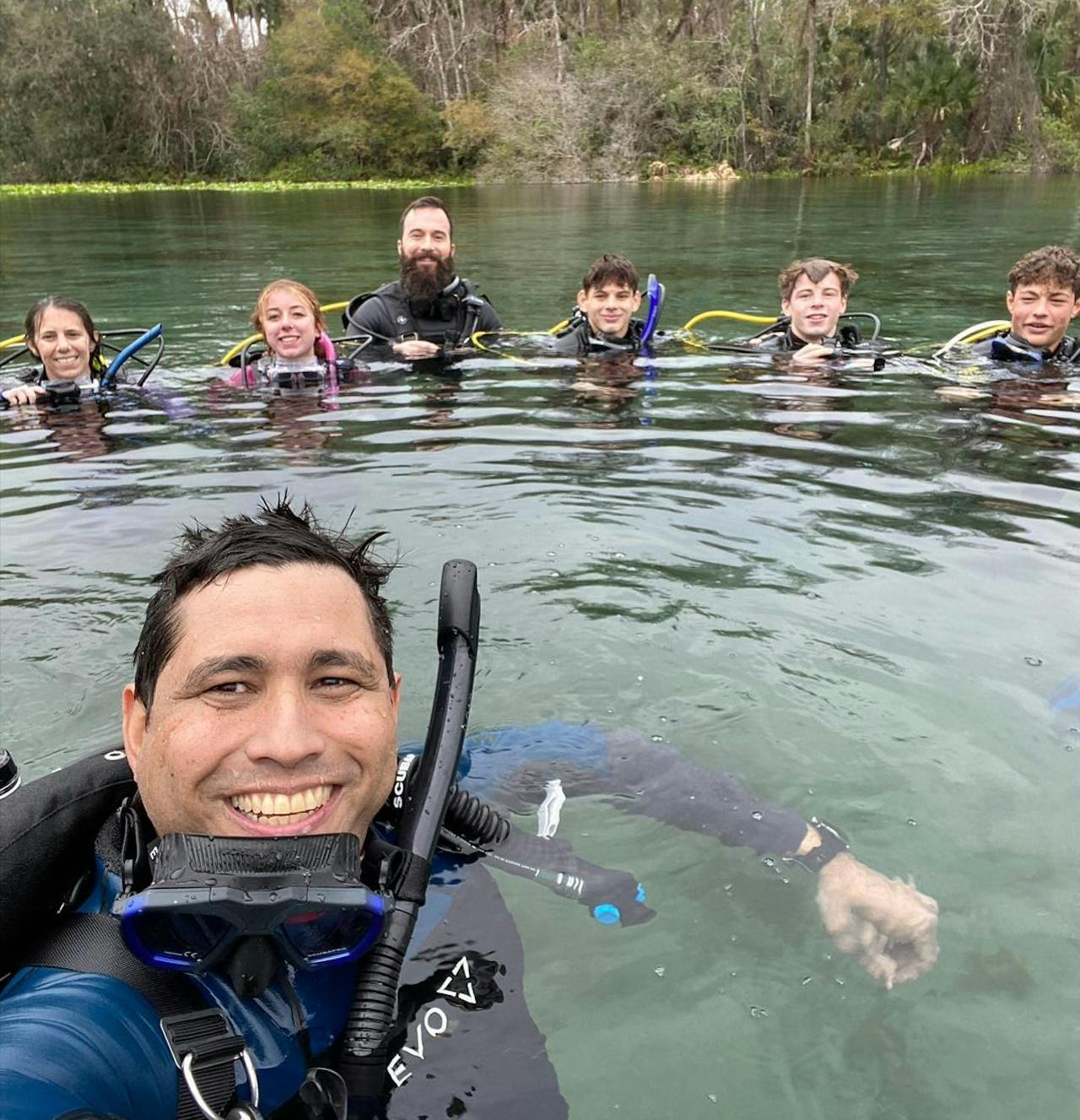 What's the most important thing to do when diving for the first time in a long time? 
The safest, most efficient way to get back into diving after a hiatus is to take a refresher course. If it's been more than six months since your last dive, we highly recommend taking a scuba dive refresher course to boost your confidence in the water.
What is covered in a scuba refresher course? 
A scuba diving refresher course will go over all the scuba diving skills and knowledge training you had in your original Open Water Certification.
Does Divers Direct hold Refresher Courses?
Yes! You can get refreshed on your knowledge at either our Orlando location or Fort Lauderdale location! 
What should be my max depth my first time back? 
You probably shouldn't dive any deeper than 30 ft on your first dive back to get used to the feeling of diving again. 
Why is it important to know how to put my dive gear together? Can't my dive buddy do that for me? 
It's important to know how your gear works, how it connects, and which side everything goes on. You'll be able to check on your own work and have a dive buddy check for you. Your dive buddy will have their own gear to set up too. If they're more experienced than you, it could be beneficial to have them talk you through it and follow along with what they do, then have them check your work.