SOLO H2O 35mm Single-Use Waterproof Camera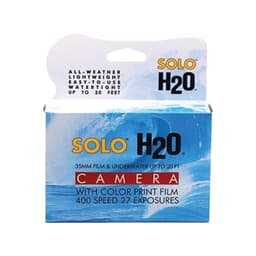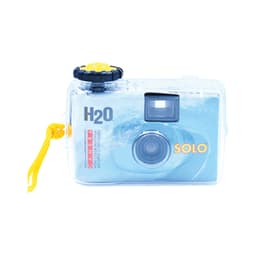 SOLO H2O 35mm Single-Use Waterproof Camera
Earn 30 points with this Purchase
This Item Ships FREE in One Business Day with Purchase of $49 or more.
Shipping Policy
Description
Pick up the SOLO H2O 35mm Single-Use Waterproof Camera when you're heading out for an adventure. The perfect little waterproof camera with just enough film to capture those memories, this lightweight disposable camera makes it easy to capture images above and below the surface. Get as close as 4 feet from your subject and snap away. Pre-loaded with 35mm film, once you take your images, drop the entire piece to the photo finisher for them to develop your images. A great accessory for any adventure.
Note: Return entire camera to photo finisher for processing.
SOLO H2O Single-Use Waterproof Camera Features:
35mm film
400ASA
Single use camera
Waterproof to 20 feet
27 exposure
Focus-free lens
Lanyard attached
Made in USA