Shearwater Perdix 2 Ti Black Dive Computer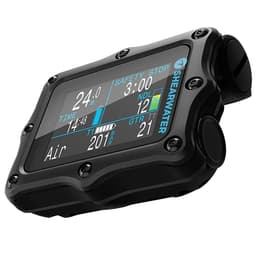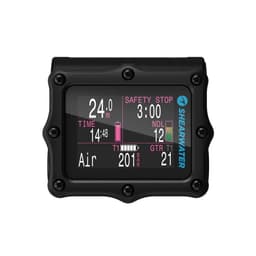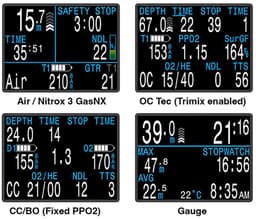 Shearwater Perdix 2 Ti Black Dive Computer
Earn 1165 points with this Purchase
Description
At Divers Direct we have a wide variety of dive computers to fit all diver's needs. The Shearwater Perdix 2 Ti Black Dive Computer is an excellent choice for the demanding diver. This computer has everything you could ever want in a dive computer. Whether you're a beginner, or highly skilled technical diver, this computer has what you need to ensure your dive information is available when you need it, providing you with a smooth and enjoyable dive.
Starting off with hardware, the Perdix 2 Ti Black is protected by an armored casing and uses an armored titanium Bezel and 2 Piezo buttons that protect your precious electronics and allow you to easily navigate through your computer before, during, and after a dive. The 2.2" bright LCD screen with LED backlight is high-resolution and easy to read with vivid colors while being guarded by an aluminosilicate glass lens giving you clarity along with impact and damage resistance. Its low-profile design gives you a computer large enough to give you all your information while being small enough to not get in the way of your dive.
When it comes to diving technology, this dive computer is jam packed! The Perdix 2 Ti Black has the ability to connect with up to 4 transmitters (sold seperately) which is perfect for advanced and technical diving. The customizable display allows you to customize your display with the information important to you. The less you have to mess with your dive computer underwater, the better. Vibration warning alerts draw your attention during critical moments during a dive. You can customize these alerts as well. Connect your Perdix 2 Ti Black to any PC or mobile device to allow via bluetooth with lower power consumption. You can then download and view dive logs in up to 13 languages. You can modify your display to see only the information you need, if you want to have a quick recap of your previous dive. The Perdix 2 Ti Black has the capability to display tank pressure in all dive modes. These dive modes include:
Air / Nitrox / 3 GasNx
3 gas nitrox computer for the serious recreational diver
User customisable display layout
Optionally air integrated using Swift transmitters
OC Technical
Trimix enabled by default
Optionally air integrated
CC/BO
Closed Circuit/Bailout
Trimix enabled
Constant PO2 for closed circuit
Optionally air integrated for diluent, oxygen and bailout gases.
Guage
Depth, time, resettable stop watch function
Full dive logging
Tank pressure information accessible in the information screens
Shearwater Perdix 2 Ti Black Dive Computer Features:
4 Modes (All AI optional)
Replaceable AA battery
Air, nitrox, trimix capability
3 axis
Tilt compensated
Digital compass
Decompression
Dive planning
Vibration warning alerts (Only with 1.5V non-rechargeable lithium and 3.7V lithium
rechargeable batteries)
Aluminosilicate glass
Dive logging (~1,000 hrs)
Bluetooth® wireless technology
Up to 4 transmitters
2.2" Display
Screen resolution: 320x240
Battery life: 40 hrs (AA), 60 hrs (Lithium 1.5V), 100 hrs (Saft LS14500)
Depth rating: 850ft (260m)
Shearwater Perdix 2 Dive Computer Documentation: