Sharkbanz Fishing Zeppelin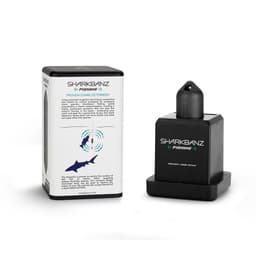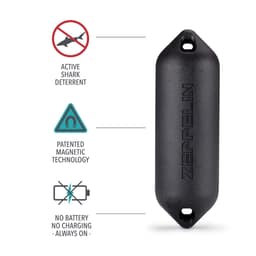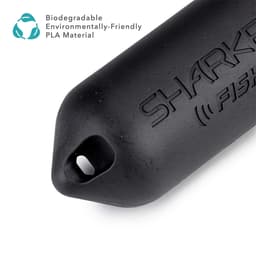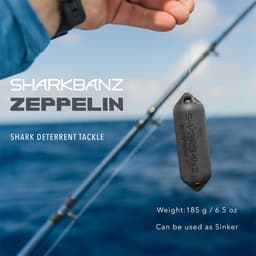 Sharkbanz Fishing Zeppelin
Earn 65 points with this Purchase
Description
Next time you throw a line in the water, attach the Sharkbanz Fishing Zeppelin. Tested by marine biologists on predatory shark species, this Zeppelin aids you in bringing more fish home every time. With Sharkbanz magnetic technology, you never have to worry about batteries or charging. Just take it out of it's protective box, attach it to your line about 18" - 36" below where you expect the tail of your catch to be, and cast your line.
How does it work? The magnetic technology creates a highly unpleasant sensation and this overwhelms the shark's electroreception, causing them to turn away. Note that this device doesn't hurt or harm the sharks. Think of it like hearing an unpleasant sound that makes you want to walk away. So they get close and are encouraged to turn the other way. Even better, this device works at any depth.
You might be wondering if it works on sharks, will it deter the fish you're aiming to catch. The answer is no. It doesn't deter other fish and doesn't interfere with your hooking the day's catch - the Zeppelin just keeps the 'taxman' at bay.
Lightweight, compact, and travel friendly, the Sharkbanz Fishing Zeppelin is easy to take on every fishing trip. It is, after all, the Winner of ICAST 2021 Best Terminal Tackle Product.
Because we all love a quick video on how to use a product, check out Sharkbanz Zeppelin Deployment video:
Sharkbanz Fishing Zeppelin Features:
Magnetic technology requires no batteries or charging
Product weight: 6.5oz / 185g
Effective range: 3' - 6' / 1 - 2m
Depth Rating: Effective at any Depth
TSA and Airline travel-friendly
Constructed with biodegradable environmentally friendly PLA materials