ScubaPro MK2 EVO/R195 Regulator (Yoke)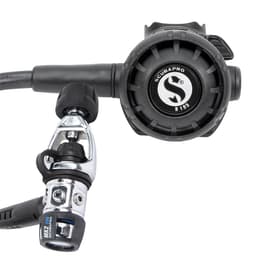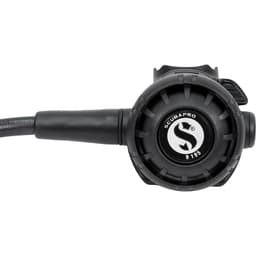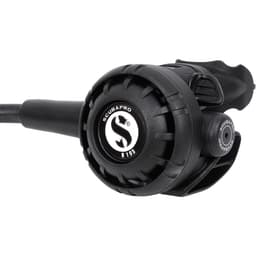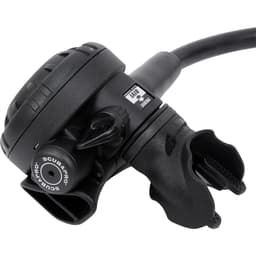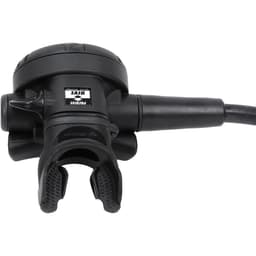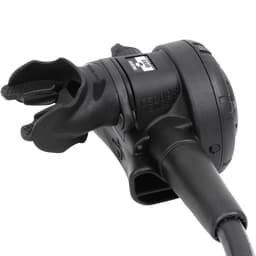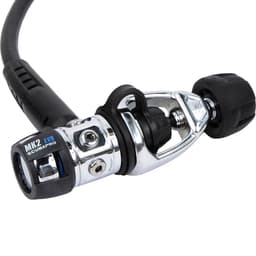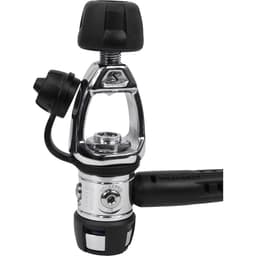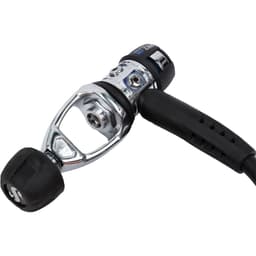 ScubaPro MK2 EVO/R195 Regulator (Yoke)
Description
ScubaPro MK2 EVO/R195 Regulator Combo: ScubaPro Quality at an Entry-Level Price
Popular in warm waters, upgraded for the cold. The ScubaPro MK2 EVO/R195 Regulator provides versatility in a reliable, safe and easy-to-breathe regulator. It's based on the classic R190 model but re-engineered with modern features and high-tech functions. True to its EVO name, it brings an evolution of high performance to current dive technology.
The MK2 EVO first stage has a flow-by-piston design that provides high-performance in warm or cold water. A classic downstream piston configuration controls the pressure drop from a tank to feed the second stage. This is one of the simplest mechanisms around. The downstream valve is highly recommended for warm and moderate water temperatures. It opens in the same direction as incoming air flow. A spring then counteracts the force of incoming air, which closes the valve and stops air flow. The Xtreme Thermal Insulating System keeps the first stage functioning properly in cold water.
Inspired on R190 but better. The R195 second stage is easy to use with customizable air pressure. This second stage has ScubaPro's innovative Venturi Initiated Vacuum Assist (VIVA) prevents free flow with its swivel. Adjust the swivel from dive to pre-dive mode to do so, and twist it back to dive whenever you're ready to go. The system also uses the power of a vacuum to reduce the work of breathing while increasing comfort. The big purge on the front gives you more oxygen whenever needed. It also has a memory lock to let you choose different levels of air pressure.
Cold water and tech divers -- have no fear. Freezing resistance has been increased by 50% over the previous MK2 model. The MK2 EVO/R195 has a proprietary insulating coating on its key internal parts. A patented fin cap with ribs provides enhanced protection for cold water diving. The ribs act as a radiator to increase heat transfer and warm up internal parts. The first and second stage, an LP hose and an owner's manual are included.
ScubaPro MK2 EVO/R195 Regulator Features:
Popular in warm waters, upgraded for cold water compability
Easy breathing regardless of temperature and depth
Proprietary insulated-coating on internal parts increase freeze resistance by 50%
CE cold water-approved up to 3360psi (230 bars)
MK 2 Piston First Stage
Made of marine-grade, chrome-plated brass for durability and rust-resistance
Classic downstream provides easy breathing by opening in the same direction as the high-pressure air
Flow-by-piston design for simplicity and high performance in warm and cold water
Xtreme Thermal Insulating System keeps the first stage functioning properly in cold water
Four low-pressure ports, commonly used for primary, octopus, inflator, dry suit
One high-pressure port for gauge or console
R195 Second Stage
Easy-to-use purge button can be adjusted to provide custom constant pressure
Classic downstream valve provides reliability, safety and trouble-free use
Venturi Initiated Vacuum Assist (VIVA) prevents free-flow
Side exhaustor sends bubble away from face for unobstructed view
Classic ScubaPro mouthpiece is comfortable even for long periods
Replaceable mouthpiece
Reusable cabletie around mouthpiece
Proprietary insulating coating on key internal parts resists cooling effect
More Info
Product Sku:

DD124566

Max Nitrox Mix:

40% O2

Connector Type:

Yoke

Adjustable Second Stage:

No

Balanced:

Unbalanced

Number of HP Ports:

One

Number of LP Ports:

4

UPC Code:

4048336290623

Accessory:

No
More Info
Product Sku:

DD124566

Max Nitrox Mix:

40% O2

Connector Type:

Yoke

Adjustable Second Stage:

No

Balanced:

Unbalanced

Number of HP Ports:

One

Number of LP Ports:

4

UPC Code:

4048336290623

Accessory:

No