Oceanic OceanPro Scuba Gear Package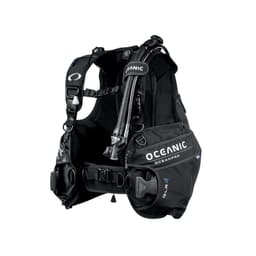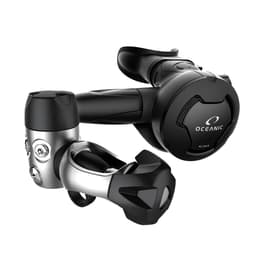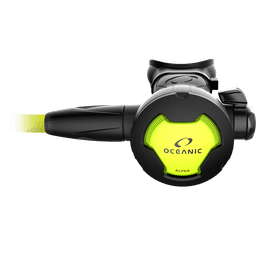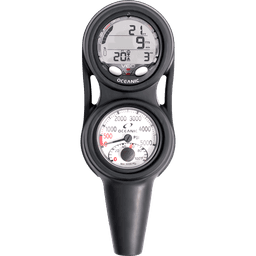 Oceanic OceanPro Scuba Gear Package
Description
Oceanic OceanPro BCD
The Oceanic OceanPro BCD is a straight-forward design for beginners or experienced divers who need a BCD with excellent buoyancy control that will stay put even after multiple dives. The Alliance Integrated Inflator offers a full range of exhaust and inflation controls. Achieve precise or maximum flow for trimming and buoyancy with the press of a button. Improve your dive control when ascending thanks to the large exhaust valve that creates a flow higher than the inflation rate of the power inflator. Made with Fadeless 500 denier ballistic nylon construction, this BCD handles anything.
OceanPro BCD Features:
Heavy duty backpack padding for comfort
Fadeless 500 Denier construction for years of use
Two large main pockets for extra gear and accessories
Ergonomically designed inflater for comfortable diving in any position
Adjustable cummerbund for a perfect fit
Integrated pockets can hold up to 20 lbs, compatible with Oceanic's QLR 4 weight pockets
Oceanic Alpha 10 CDX Scuba Regulator
The Oceanic Alpha 10 Second Stage with CDX Yoke First Stage Regulator is rugged, compact, and economical. It can be used with air or Nitrox up to 40%. The first stage CDX Yoke has four LP ports and two HP ports with 3/8" and 7/16" threads. The Alpha 10 second stage has a pneumatically balanced design and delivers excellent breathing capabilities. The environmentally sealed design of the balanced diaphragm keeps out contaminants, resulting in less service and maintenance.
Alpha 10 CDX Scuba Regulator Features:
Triple chromed marine-grade brass for durability and long life
Angled LP ports for hose routing
Lightweight low profile design
Pneumatically balanced for ease in breathing
Orthodontic mouthpiece for comfort
Oceanic Alpha 10 Scuba Octopus
The simple and easy to use Oceanic Alpha 10 Octopus Second Stage Regulator provides you with an effortless breathing experience without breaking your bank account. The Second Stage Regulator features a lightweight, compact and pneumatically balanced design that performs flawlessly. Some other features that you'll love include an orthodontic mouthpiece and 3/8" threaded miflex braided hose.
Alpha 10 Scuba Octopus Features:
Pneumatically balanced demand valve
Integrated purge button
Comfortable orthodontic mouthpiece with bite tabs for reduced mouth fatigue
Dive/pre-dive Venturi switch to adjust airflow
Includes a 3/8" threaded Miflex braided hose (36")
Nitrox Compatibility - Standard to 40%
Designed to perform to the U.S. Navy's Class A standards
Made in the USA
Oceanic VEO 4.0 Console Dive Computer
Everything you need in one compact console, the Oceanic VEO 4.0 Console Dive Computer is easy to use. With 2 button operation, you'll easily navigate between the 4 operating modes. Easily program up to 3 Nitrox mixes from 22 - 100% O2. An auto altitude adjustment keeps you safer on your dives along with the ascent rate monitor, adjustable safety stop timer and deep stop. Packed with advanced features, you'd never guess this was an entry level dive computer. Built to perform, this dive computer will see you through dive after dive. With the Console and Depth gauge included, you're ready to dive.
VEO 4.0 Dive Computer Features:
4 operating modes: Air, Nitrox, Gauge, Free
2 button operation
Click forward, fast scroll interface
Up to 3 Nitrox mixes to 100% O2
Dual Algorithm™
Auto altitude adjustment
Ascent rate monitor
Adjustable safety stop with timer
Deep stop
Log capacity: 24 dives
PC interface with optional cord sold separately
50 hours memory
Backlight
Audible alarm
Diver replaceable batteries (CR2450)
2 year manufacturer warranty
Console and Depth gauge included
More Info
Product Sku:

OceanicOceanproPackage

Bundle:

Yes

Sizing:

Adult
More Info
Product Sku:

OceanicOceanproPackage

Bundle:

Yes

Sizing:

Adult