Cressi Donatello Wrist Dive Computer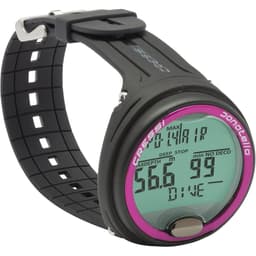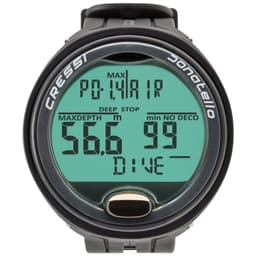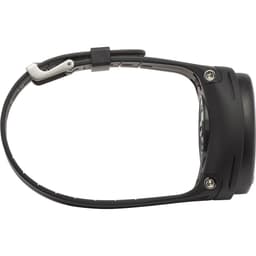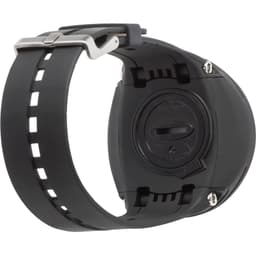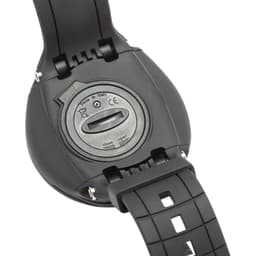 Cressi Donatello Wrist Dive Computer
Earn 300 points with this Purchase
Description
The Cressi Donatello Wrist Dive Computer is an easily readable, user-friendly dive computer that you'll love using for your scuba diving and freediving adventures. The single-push button design keeps things simple for moving through menus and modes, and the high contrast display screen features extra large numbers and a high-powered backlight to optimize visibility—even in low vis conditions. While some wrist dive computers can feel clunky and uncomfortable, the Cressi Donatello Computer features a low profile, ergonomic design for superior comfort.
Now, let's dive into the nitty gritty details, shall we? This dive computer uses a RGBM algorithm for keeping your bottom time and ascent calculations optimized while keeping you safe. There are multiple alarm options, including ascent speed, decompression, PPO2, surface interval, recovery time, dive time, and maximum dive depth. The multi-mode technology compartmentalizes your dive data so you can access it when you want to. For your convenience, this computer offers several operating modes, including Dive, Apnea, and Gauge.
Not only is this watch ideal for those who like to switch between scuba and freediving, it's an ideal dive computer for beginners who may not be quite sure where their dives will take them just yet. The Donatello dive computer's digital logbook can hold up to 50 dive logs per category. Between comfort, functionality, readability, and style, the Cressi Donatello Wrist Dive Computer is one that both apnea and scuba divers can enjoy using.
Cressi Donatello Dive Computer Features:
High contrast display screen with extra large numbers for easy readability
Easy access menu for a user friendly experience
Single-push button design for simplicity
High power backlit display for low visibility conditions
Surf time, desaturation, and No-Fly time calculator
Can be set to metric or imperial measurement
Logbook holds up to 50 dives per category
Dive sessions are downloadable with Interface device (sold separately)
Low profile structure with ergonomic design for comfort
12/24 time format with calendar
Battery power indicator
Interchangeable CR2450 battery
Dive (Air/Nitrox) Mode:
Cressi RGBM algorithm
Complete diving data processor
PPO2 1.2-1.6 configuration
Graphic indicator of CNS toxicity level of oxygen
Safety stop indicator
Multiple level safety factor configurations
Altitude-adjustable configuration
Algorithm made for managing an uncontrolled ascent
Suitable for repeated, multi-day decompression diving
Ability to enable or disable Deep Stop function
Multiple alarms for ascent speed breach, decompression, or PPO2
Ability to disable ascent alarms
Dive planning setting for scrolling of no-decompression limits
Maximum dive depth alarm
Freedive (Apnea) Mode:
Display of all diving parameters
Depth indicator
Temperature display
Dive calculator
Dive time
Maximum dive depth alarm
Interval time clock for surfacing between dives
Calculates duration of dive session
Alarms for surface intervals, recovery time, and dive time
Visualization of time during dive
Gauge Mode:
Depth and temperature indicators
Average depth
Dive time in minutes and seconds
Resettable depth stopwatch
Visualization of time at dive phase
More Info
Product Sku:

DD146577

Air Integrated:

No

Altitude Adjustable:

Yes

Back Light:

Yes

Rechargeable Battery:

No

System of Measurement:

Both Imperial and Metric

Battery Type:

CR2450

Audible Alarm:

Yes

Display Type:

Digital

Accessory:

No

Hoseless/Transmitter Air Integrated:

No

Computer Type:

Wrist
More Info
Product Sku:

DD146577

Air Integrated:

No

Altitude Adjustable:

Yes

Back Light:

Yes

Rechargeable Battery:

No

System of Measurement:

Both Imperial and Metric

Battery Type:

CR2450

Audible Alarm:

Yes

Display Type:

Digital

Accessory:

No

Hoseless/Transmitter Air Integrated:

No

Computer Type:

Wrist