BLU3 Nomad with 2 Spare Batteries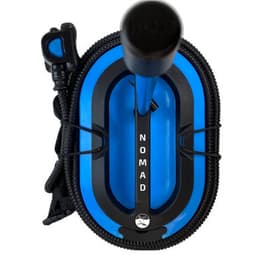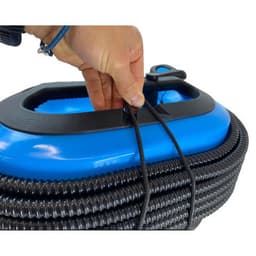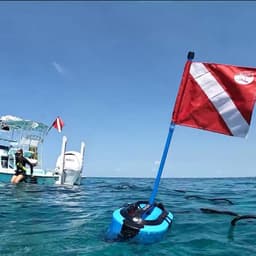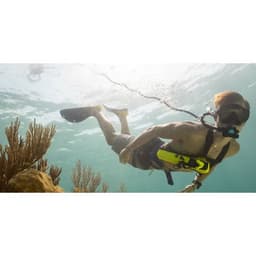 BLU3 Nomad with 2 Spare Batteries
Earn 2499 points with this Purchase
Item Available In-Store Only
Description
Get ready to take your dives anywhere with the BLU3 Nomad Portable Tankless Diving System. This battery-powered tankless system is so compact, it fits right into the included backpack to make traveling to your next amazing dive location even easier. Once you're all set up, you can dive down up to 30 feet! The Smart Reg™ communicates with the custom compressor to keep your breathing feeling effortless and smooth. While most tankless dive compressors can't handle any water, this one can be rinsed with fresh water if you accidentally get saltwater inside the pump. This system comes with two batteries that each have a run time for about 45-60 minutes. When the battery is getting low, a pulsation signal will let you know that it's time to change out the power. The batteries only take 20 seconds to change and you're back in the water for more fun! You can even keep your dry items safe with the included, bright yellow Dry Bag Float. The Nomad Diving System is made with your safety in mind which is why the BLU3 Online Dive Training Course is included. Take your dives anywhere around the world with the travel-friendly BLU3 Nomad Tankless Diving System.
Upon completion of this purchase you will be contacted to provide proof of SCUBA certification.


BLU3 Nomad Diving System Features:
Compact and ultra portable

Dive down up to 30 feet

Smart Reg™ dive regulator keeps your breathing effortless

Custom compressor protected against saltwater damage

Flotation shell around compressor is unsinkable

Comfortable harness keeps you connected

Includes free BLU3 Dive Training Course

Includes 3 easily swappable lithium-ion batteries

BLU3 backpack and Dry Bag Float included

Dry Bag Float can easily be inflated by mouth and is waterproof for your dry items

40-foot air hose is flexible and durable

Dive flags included to let boaters know where you are

Batteries are 144 Wh, making them safe to carry on most airlines

Charge level indicator on batteries plus low battery pulsation

Run time: 45-60 min per battery

Battery charge time: 3 hours

Weight: 15lbs (7kg)

Max depth: 30ft (9m)

Hose Length: 40ft (12m)

Made in the USA!
More Info
Product Sku:

Nomad-BP-3

Battery Type:

Lithium-Ion (2)

Run Time:

45-60 minutes

Batteries Included:

Yes (2)

Max Depth (ft):

30

Hose Length (ft):

40

Bundle:

Yes
More Info
Product Sku:

Nomad-BP-3

Battery Type:

Lithium-Ion (2)

Run Time:

45-60 minutes

Batteries Included:

Yes (2)

Max Depth (ft):

30

Hose Length (ft):

40

Bundle:

Yes