Atomic Open Heel Splitfins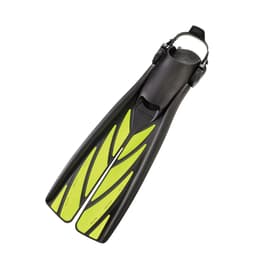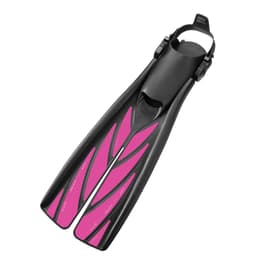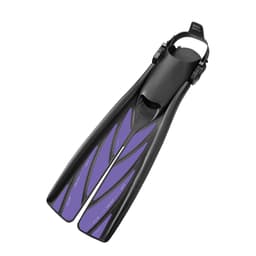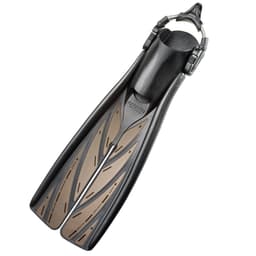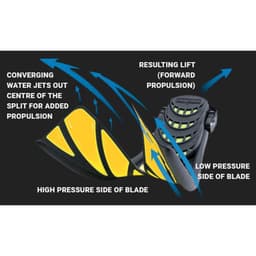 Atomic Open Heel Splitfins
Earn 250 points with this Purchase
Description
The Atomic Aquatics Open Heel Splitfin design with Propeller-Fin technology gives you less drag and more thrust, which means less effort, less fatigue, and less air consumption. Longer dive with increased mobility anybody?
Dynamic in every way, Atomic uses the latest technology to give you a high performance fin in all their splitfins. With both fin blades (Power Compound* and Lightweight High-Energy Compound**), you get the power rails that are not only highly resilient, they store and release energy with every kick. Combined with the large surface area of the fins, you can pivot and turn easier. And they didn't stop there. Atomic added the semi-rigid flex battens to control wing shape and optimize thrust. What that means to you is less drag and more propulsion. And those hinge points - thin but strong and highly flexible - allow the blades of your fins to react quickly and efficiently. You'll glide through the water easily.
Because performance isn't enough, Atomic decided that these fins should be comfortable as well. Shout out for looking out for us with the anatomically contoured foot pocket and the semi-open toe design. And that comfortable internal sole power plate doubles to provide greater power transfer to your blades. Atomic's EZ_LOK buckle system is standard on all the Atomic Aquatics splitfins except Smoke. The EZ-LOK fin buckle is a cinch to get on and off. Simply adjust the fit to your preferred size, then secure or remove the strap with a single click - no re-adjusting needed.
*Power Compound Splitfins (Blue, Yellow, Silver, and Royal Blue)
Atomic's Power Compound Splitfins provide a radical approach to diver propulsion. With the slightest kick, the blade splits into wings that slice through the water. This reduces drag, pushing you forward. Atomic Splitfins power your kick with less effort and strain. The result is sustained speed, power, and comfort. According to independent testing, it can even reduce air consumption.
**Lightweight High-Energy Compound Splitfins (Red, Pink, and Purple)
This fin blade gives you the upgraded experience of Atomic's Lightweight High-Energy Compound Splitfins and provides a radical new approach to diver propulsion. This fin technology decreases the weight of the fins without reducing the power of your kicks, maximizing the efficiency of each kick with less fatigue. Made from a custom blend of multi-composite plastics, this fin blade won't deteriorate or lose resilience in marine environments. <?p>
**Lightweight High-Energy Compound Splitfins with Variable Geometry Spring Heel Strap (Smoke)
When you choose the Smoke option, you're getting Atomic's top of the line Lightweight High-Energy Compound Splitfins and you get the advantage of the upgraded variable geometry spring heel straps. With the pull tab and the stainless steel corrosion resistant spring, donning and doffing your fins just got so much easier.
Swim longer distances against stronger currents with all of Atomic's Splitfins.
Atomic Aquatics Splitfins Features:
Power rails
Flex battens
Split blade
High surface ratio blade
Hinge points
Anatomically correct foot pocket
Power plate
Propeller-fin technology
Multi-composite plastics
More Info
Product Sku:

34558

Sizing:

Adult

Accessory:

No

Fin Type:

Adjustable Fins

Split Fin:

Yes
More Info
Product Sku:

34558

Sizing:

Adult

Accessory:

No

Fin Type:

Adjustable Fins

Split Fin:

Yes