32" Aluminum Lobster Tickle Stick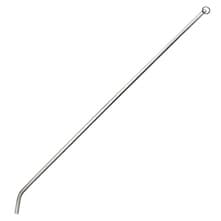 32" Aluminum Lobster Tickle Stick
Earn 5 points with this Purchase
Description
The 32" Aluminum Lobster Tickle Stick makes catching those bugs so much easier. This lightweight aluminum tickle stick is perfect for coaxing lobsters out into your net. This tickle stick will help you catch more lobsters by coaxing them out from the reef or rocks. Handy and easy to use, this is a must-have for any serious lobster diver, in season of course.
Aluminum Lobster Tickle Stick Features:
Aluminum construction
Lobstering essentials
Length: 32"
More Info
Product Sku:

1216

UPC Code:

877303004994

Sizing:

Adult

Accessory:

No
More Info
Product Sku:

1216

UPC Code:

877303004994

Sizing:

Adult

Accessory:

No