Fort Lauderdale Dive Instructors
Get Scuba Certified in Fort Lauderdale, Florida
Looking for the adventure of a lifetime in Fort Lauderdale? May we suggest a lifetime of adventures instead? Here at Divers Direct, our dive professionals are ready to assist and train you in everything you need to know. When you complete the course, you'll walk out with your certification. Founded in 1984, the Divers Direct family has always put safety first and figured out a way to have fun too. Still owned and operated by that same family, we at Divers Direct would be honored to teach you what we know.
Because we are customer focused, we're here to help with your gear too. Our gear experts listen and help you find the gear you need. Being the largest dive shop in Fort Lauderdale, we like to make it easy so you spend more time having fun. Besides, with over 36 years in the industry, we might know a few good dive spots and dive boats. Some of the best dive spots are right off the beach in the Fort Lauderdale area.
Soon you'll look forward to the captain saying, "Dive, dive, dive" and we're thrilled to partner with you as you start your lifetime of adventures.
Michael Hallman
Instructor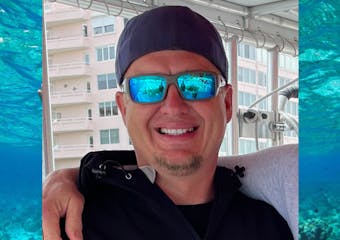 As a retired USCG Naval Engineer/Rescue Swimmer, I know a thing or two about diving. Diving is a passion for me and getting to share that experience with others is my inspiration. The first time a new student feels the freedom diving allows and starts exploring, that's what it's all about. I'm a native Floridian who's grown up on and in the water, and I look forward to assisting you on your diving journey.
Whether you're starting out with your Open Water certification or ready to delve into Wrecks, Search and Recovery, or more advanced diving, I'm here to help guide you along the way and ensure you know everything you need to know. Where will your next diving adventure take you?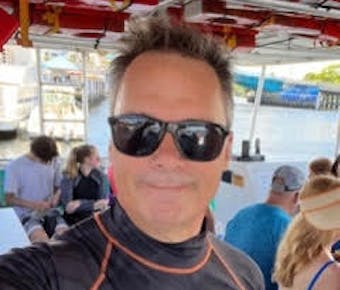 My name is John and I'm a certified scuba instructor with over 30 years of diving experience. I'm passionate about teaching people how to explore the underwater world and I find it incredibly rewarding to help my students gain the skills and confidence they need to dive safely and enjoyably. I'm also a passionate advocate for marine conservation and I'm always looking for new ways to educate people about the importance of protecting our oceans. In my spare time, I love to explore new dive sites, both in our local area and around the world.
In addition to teaching Open Water Scuba Diving Courses, I also teach a range of specialty courses such as wreck diving, night diving, and deep diving. I believe that the best way to learn is to get out and experience the underwater world firsthand, and luckily we live in an area with some of the best diving locations in the world. Whether in the vibrant reefs of the Caribbean, our local shipwrecks, or Truk Lagoon in Micronesia, I'm always excited to help my students explore and discover the wonders of the underwater world.