Wave Life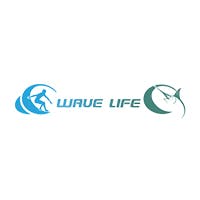 Performance apparel created with the comfort you crave.
When water sports are more than just a hobby, you want performance apparel that you can count on. Whether you're catching a wave or reeling in the day's catch, you not only want gear that looks good, you want gear that moves with you and keeps you comfortable. With high-tech, antimicrobial fabrics that breathe and stretch, Wave Life has you covered.
A company based on Florida's Atlantic Coast, Wave Life knows a thing or two about performance gear. Built-in UV protection and quick drying fabrics are among their priorities.
WaveLife is a lifestyle brand with a team of experts chosen carefully to turn their passion into a collection that delivers on the brand's promises. A proud supporter of Fish to make a Difference, Wave Life not only cares about delivering performance apparel to you - they help bring smiles to families with children facing health challenges.