STREAM2SEA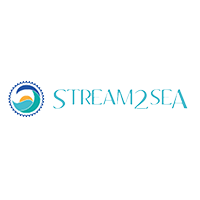 Stream2Sea is a local Florida brand focused on creating products that are effective, great to use, and don't cause harm to the environment or our health. Founded by Autumn Blum (an award-winning cosmetic chemist, PADI instructor, accomplished diver, and founder of Scuba Girls), Stream2Sea's mission is to protect all water sources and all aquatic life, not just our reefs. They're doing their part. Are you ready to join their mission?
Way to go! Stream2Sea's hard work and commitment to our environment has paid off, earning the prestigious Protect Land + Sea Certification for their SPF30 Sunscreen. Can I get a self high five? Having undergone chemical analysis testing by an independent lab, Haereticus Environmental Lab (HEL), Stream2Sea can celebrate that this sunscreen has 0% (yep, zero percent) of ANY ingredients known to harm sea life. What does that mean? It means this product has ZERO (none, zip, zilch) microplastics, oxybenzones, nanoparticles, octinoxate, enzacamente/camphor, para-amniobenzoic acid (PABA), octocrylene, triclosan nor parabens. Yeah, try pronouncing all of those. So when that sea turtle winks at you as they swim past, they're thanking you for using Protect Land + Sea certified products.
Despite the FDA recently (February 2020) stating that some of the chemical ingredients in most sunscreen, including avobenzone, oxybenzone and octocrylene, are considered 'safe' due to no signs of adverse effects after 21 days. Stream2Sea politely disagrees. To be clear, the FDA is not saying there are no adverse effects...it just takes longer to see those effects. So Stream2Sea is maintaining their focus on products that are safe for us and the environment. We appreciate their commitment to our health.
Fun fact: Stream2Sea's products are packaged in sugar cane resin tubing and their bottles are made from 97% post consumer recycled content.These bio based tubes are identical to the ones produced from petroleum; however, the carbon footprint is significantly reduced. Because of this, we're helping the environment, and we still need to recycle.
We couldn't help ourselves, here's one of our team talking about Stream2Sea products.