Speedo Swimwear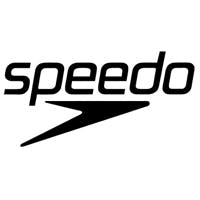 As a diver, it's important to stay fit in the water, and aquatic fitness has practically been defined by Speedo Swimwear. Committed to continually evolving performance swimwear, they have pioneered nearly every major technological advancement in competitive swimwear and continue to do so today.
The company started in Bondi Beach, Australia in 1928 and shortly after boasted the first Olympic Medalist wearing Speedo Swimwear. Today, more Olympic Gold Medals have been worn in Speedo than any other brand. But they don't only cater to competitive swimmers, their mission is to inspire swimming of all kinds, whether for fitness, competition, or fun.
So, if you're going to get in the water for a swim, do it in a world-renowned brand and swimwear technology pioneer like Speedo.