ScubaPro Dive Regulators & Octos, Dive Computers, BCDs, Wetsuits, Snorkels, and more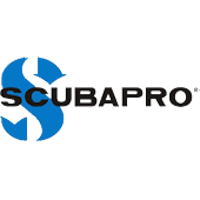 SCUBAPRO is one of the most iconic brands of scuba diving equipment. Since its formation in 1963 by Gustav Dalla Valle and Dick Bonin, SCUBAPRO has continuously introduced innovations in design and usability, with a stellar reputation for reliability and durability.
ScubaPro offers the groundbreaking innovations, elegant design, and uncompromising quality that makes divers into lifelong converts. ScubaPro continues to release protective dive wear made to withstand the toughest and coldest conditions. The Galileo Luna dive computer revolutionized diving through its ease of use and incredible range of features. The S600 regulator has been shown to increase inhalation by more than one-third. No matter the circumstance, ScubaPro gives divers the latest scuba technology - and it shows.
ScubaPro diving gear & equipment:
Scubapro's official company name is "ScubaPro Uwatec" and is the combination of the original Scubapro (founded in 1963 by Gustab Dalla Valle and Dick Bonin in the United States) and Uwatec (a Swiss company created in 1984). Scubapro and Uwatec joined forces in 1997 when Johnson Outdoors took the two companies under its wing and melded them into one. ScubaPro is known for a number of diving firsts (in addition to the quality dive gear)
ScubaPro Jet Fin: aiding in the technical manner in which divers swim, the jet fin is still used today.
The 109 regulator: 1969 brought the first balanced, adjustable regulator allowing customization of a diver's inhalation/breathing effort - now superceded by the A700 regulator
AIR2: the merging of a balanced inflator and a second-stage regulator in one unit, found in many ScubaPro BCDs
And many more…
ScubaPro began churning out diving innovations in 1964. ScubaPro is also responsible for the STAB jacket, the (analog) automatic decompression meter, and the modern regulator diaphragm. After 56 years, ScubaPro is known for diving excellence and continues to convince us that deep down we want the best and ScubaPro Uwatec excels at it.
ScubaPro Uwatec diving equipment on Diversdirect.com
ScubaPro is synonymous with innovation and endurance. ScubaPro diving equipment is gear you can trust no matter the diving environment; it is trusted by professional and enthusiasts alike. Their wetsuits are lighter & stronger, their regulators flow true smooth, and their dive computers watch over your heart rate to provide instantaneous notifications throughout a diving session. ScubaPro is diving equipment at its best and we're glad to offer their dive gear here at Divers Direct.