Roxy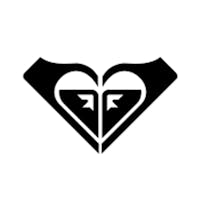 Founded in 1990, Roxy brings performance apparel to women long before others did. As Quiksilver's subsidiary company, Roxy was also born in the water, debuting its first swimwear line in late summer 1990. The company experienced immediate success for being one of the first sports companies to focus solely on the female sports market and create the first board shorts for women with delicacy, fit, and flexibility.
From that point on, Roxy expanded. A denim line, snowwear pieces, boardshorts, accessories, eyewear, footwear, watches, skate gear, and more to attend the needs of every female athlete and sports enthusiast. Five years passed and Roxy was began offering support in the athletic community through sponsorships and events.
More Than Just Apparel with Roxy
With the guidance of Lisa Andersen, the 1994 reigning ASP Female World Champion, Roxy's team grew into the most respected and accomplished pro team in women's surfing. Since then, Roxy hosts and sponsors events such as the Quiksilver/Roxy Women's Pro Surfing, Roxy Pro Fiji, the Roxy Jam UK, ASP World Championship Tour events, Roxy Pro Women's Surf Festival, and more. Roxy makes anything possible. Check out The Yongala in Gold Coast, Australia, where a 350-foot-long shipwreck is home to manta rays, octopuses, turtles, bull and tiger sharks, clouds of fish, and spectacular coral. Or, explore Islamorada in the Florida Keys where a 287-foot-long freighter known as 'Eagle' sunk in the area is now an excellent attraction to divers and home for aquatic life.
Go Farther with Roxy
Roxy has proven themselves to the world over and over again with its continuous improvement on apparel and events with their daring, confident, naturally beautiful, fun, and lively brand. Roxy is dedicated to helping the female community achieve their dreams by offering what others don't. At Divers Direct, we proudly support Roxy and invite you to shop for boardshorts, wetsuits, rashguards, t-shirts, bikinis and more.