Riffe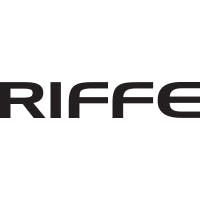 Riffe started with the avid spearfisher Jay Riffe when he was ten years old and began to spearfish off the coast of Southern California with a hand spear. He then continued to pursue the sport, spearfishing competitively and setting three World Records - all with his handcrafted wooden spearguns. Unsatisfied with the speargun design, Jay decided to find alternatives.
Back in the day, spearguns were loud and scared the fish away. To change that, Jay experimented with different materials until he found George Mayer, an Austrailia freediver who showed Jay a basic block of wood painted in epoxy. From that point on, Jay started to work with wood, until he eventually used malleable timber for a more streamlined design.
Powerful Yet Silent Hunts with Riffe
The speargun Mayer introduced to Jay was different. Besides the wooden body, it had a spearshaft laid atop the wood in a shallow groove, secured by a line through a hole in front of where the trigger mechanism sat. The trigger mechanism used by Riffe at first came from Australia, but soon the contractor stopped supplying Riffe, and Jay was left to create another mechanism. That's when he developed a stainless steel trigger mechanism and positioned it slightly different for more accuracy and less noise. From that point on, Riffe spearguns evolved to be powerful, accurate yet silent. Hunt with Riffe in Cancun, where you can get amberjacks, wahoos, barracuda, hogfish and more. Or, stay local with Divers Direct and hunt for lionfish, lobsters, snappers, and mahi-mahis.
Riffe Spearfishing Gear & Accessories
Divers Direct offers a wide range of Riffe products such as Spearguns, Pole Spears, and more.
Hunt with Riffe
Now with over 40 years in the market, Riffe is the chosen gun among avid spearfishers. Jay Riffe believes that everyone should have an opportunity to spearfish with the same vast variety of fish he did when he was young, and he encourages everyone to Fish for the Future. Shop for spearguns, power bands, wetsuits, slings, and more.