Osprey Bags, Backpacks, and Duffel Bags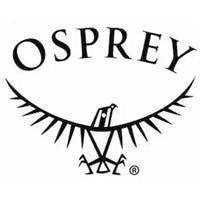 Osprey bags, backpacks, and totes grew from Mike Pfotenhauer's desire to use and make more comfortable, longer-lasting and functionally sound packs for outdoor adventurers. Founded in 1974, Osprey bags has stayed true to this ethos as they've grown as a company and a brand, leading the industry in designs and innovations for backpacks, totes, and even the scuba gear bag.
A melting pot of professional misfits makes up the Osprey family, and there's no exact mold to fit there. Diverse personalities, backgrounds, and abilities make Osprey bags what they are today: crafters of the highest quality products in the industry. Osprey lives, works and plays in Cortez, Colorado, where everywhere they look, from the desert canyons to west, to the grandeur of the San Juan mountains to east, they're immersed in natural riches, and there's always something new to find if you're willing to scratch below the surface.
Osprey bags empower you to explore with confidence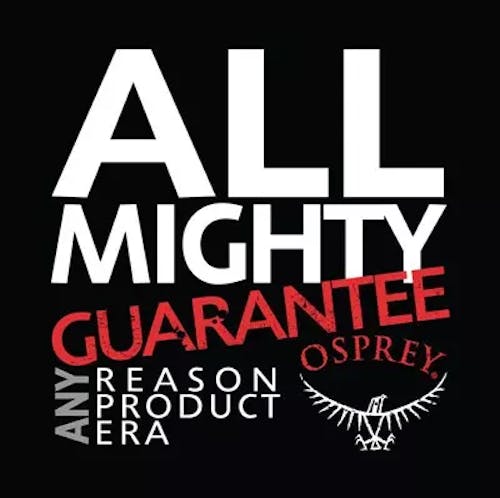 The Osprey bags commitment is to you, the adventurer, the scuba diver, the explorer, fearlessly wearing their Osprey bags, trusting them as a porter to ensure your gear is safe, protected, and to hand when you need it. Launched in 2009 to celebrate its 35th anniversary, the Osprey Bags All Mighty Guarantee adds a lifetime guarantee to every Osprey bag. They're built to last, but if anything ever happens to your Osprey bag, they'll happily make a functional repair or replace it. Here at Divers Direct, we say, "Buy an Osprey bag once, use it forever." That's reduce, recycle, reuse -- all in one!
Osprey bags, backpacks, duffels, hydration reservoirs & more at Divers Direct
Divers Direct offers a wide range of Osprey products such as bags, dive gear bags, drysacks, and more.
Osprey bags are your companion for any and every adventure
Osprey is inspired by and celebrate the desire to explore life with curiosity and passion. They don't believe that adventure is a privilege, accessible to few. It's actually open to everyone and is found anywhere you have the willingness to look. Some find it summiting lofty peaks in remote ranges, scuba diving to depths never reached before, or traveling to new places near or far. Others find it on their children's earliest adventures, either on their parent's back or gently guided as they shoulder their first pack.