OMER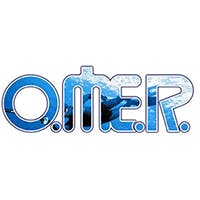 Created in Rezzato, Northern Italy, in the late 70's by Valerio Grassi, O.M.E.R. brings the need for top quality spearguns for demanding spearfishing champions to all spearfishing aficionados. O.M.E.R. is a speargun company focused on designing and providing the best spearguns. With a complete range of spearfishing and freediving products, O.M.E.R. attends to even the pickiest spearfishers.
Offering spearguns, masks, knives, suits, and most spearfishing accessories, O.M.E.R. thinks about the spearfishing journey from beginning to end. Nowadays, O.M.E.R. is part of the Aqua Lung family, and together, they are able to provide O.M.E.R. spearguns to a broader market thanks to Aqua Lung's distribution.
Hunt with O.M.E.R. Spearguns
O.M.E.R. specializes in not only professionals but also first-time spearfishers. The famous Caiman HF Camu 3D is one O.M.E.R.s best sellers and can be used by any skill level. Its aluminum anticorrosive alloy barrel has a greater internal volume, and it's manufactured to optimize the buoyancy of the gun. The greater internal volume also improves stability and accuracy, giving this speargun an incredible precision. Test your freediving or spearfishing gear in Ascension Island, an island off the coast of Africa where you can catch Marlins, Sailfish, and Yellow Tuna. Or stay local with Divers Direct and dive in Haulover Beach where you can find groupers and lobsters.
Spearfish and Freedive with O.M.E.R.
After years in the market, O.M.E.R. is recognized worldwide for its durable, accurate, innovative gear. O.M.E.R. can be found in over 70 countries nowadays and is among the most trusted brands by spearfishers and freedivers.