Koah Spearguns: Hand-Crafted, Deadly Effective Spearguns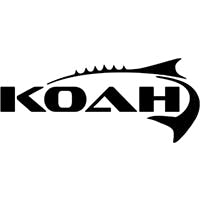 Koah Spearfishing Company was founded by John Ippolito in 2007. He started Koah after spending countless hours in his workshop surrounded by sawdust, refining and tweaking his spearguns to squeeze just a couple more yards of range, or tighten up the accuracy just a smidge. After a truly fanatical effort, Ippolito finally managed to create a speargun that did exactly what he wanted it to: tracked easily, balanced well, and fired a shaft on exactly the same path every time. With that achievement unlocked, Ippolito decided to make the speargun look as good as it worked (his background in art and design wouldn't let him sleep while his perfect speargun looked like Uncle Bubba's weekend project).
This obsessive focus on performance and design goes into every speargun Koah creates. Ippolito won't ship a speargun he wouldn't be delighted to shoot himself. This level of quality doesn't translate to assembly lines, though. Ron Doelman, an expert woodcrafter, works with Ippolito to shape and work exotic hardwoods with the meticulous detail required to produce a Koah speargun. When you pick up a Koah speargun, you'll feel the difference and appreciate that other people drove themselves crazy making sure you won't miss your next shot.
The Koah Speargun we love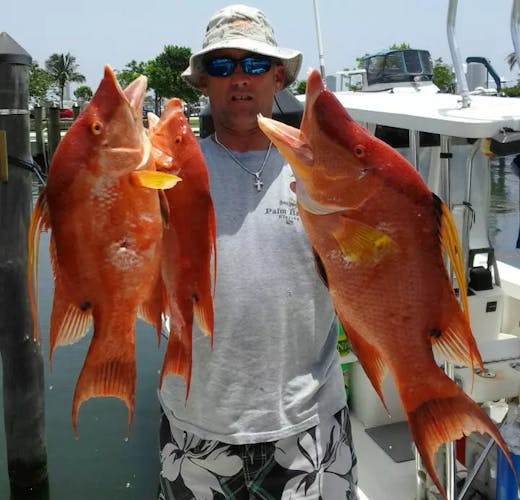 Koah Standard Fatback Speargun 54 inch: An outstanding go-to speargun in virtually any environment. Despite its name, this weapon is solidly balanced and ballasted, trimmed down, rounded in the middle for easy tracking and a comfortable grip, and ridiculously accurate. Recoil is minimal, and the equal-width front and rear make adding a spare shaft holder a breeze. You probably won't need it though. 
Koah Spearguns: hand-crafted from the world's finest woods
In addition to the classic, time-honored nautical wood mahogany, Koah spearguns come in several beautiful types of wood. 
Teak heartwood is golden to medium brown, darkening with age. Starts out looking like pine and by the time you pass your speargun off to your grandchildren, it'll be as dark as well-stained cherry or walnut. 
Padauk is an African wood that ranges from pale, pink-orange to deep brown-red. Ages to a rich purplish-brown that's truly unusual. Twice as hard as teak and not frequently worked with just because it's so darned hard - which makes it incredibly robust and the perfect natural material for a hard-working piece of gear like a speargun.
Sipo is another African hardwood that's medium reddish-brown, the color you remember from the stock and forearm of your granddad's deer hunting rifle. A very traditional look you'll enjoy every time you hold your speargun. 
Because Koah's staff are expert woodcrafters, they sometimes create custom spearguns out of even more rare and exotic hardwoods including tigerwood and purpleheart.