EVO Energy. Vitality. Ocean.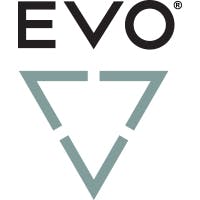 EVO was started by water sports enthusiasts looking for clothing and gear that stands up to the elements and keeps you looking good from the break of dawn until last call. The EVO brand has evolved into a line of clothing and watersports gear that delivers all day style, performance, and quality. Whether you're donning an EVO button down shirt and walkshorts or a rashguard and water leggings, you'll look good all day long. In and out of the water.
EVO is dedicated to bringing you and your family the gear you want with the features you need. Focusing on the latest technology combined with current fashion, we work to deliver top quality gear and clothing that doubles as performance wear. This means your shirt will flawlessly transition from the boardwalk to your favorite dive site and back to the beach bonfire.
This ever-evolving brand includes Wetsuits, Rashguards, Masks, Fins, Snorkels, Dive Lights, Dive Knives, Gear Bags, and Apparel. Expanding the brand only when they can deliver a product that's highly rated in performance, technology, quality, and style. With selections and styles in Men's, Women's, and Kid's, EVO is a brand the whole family will fall in love with.
Check back often to see our latest offerings. EVO Energy. Vitality. Ocean.