CHUMS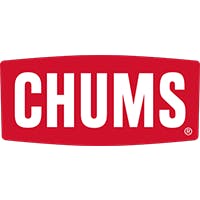 Who'd have thought an effort to help your customers save their sunglasses from the bottom of the Colorado River would launch a business? That's exactly what happened in 1982 when river guide Mike Taggett sewed that first round of Original Cotton Chums in the back of his VW van. The original Chums were created to help his clients keep their sunglasses on their face and out of the water.
No longer just an eyewear retainer company, Chums now offers a variety of products aimed at helping you enjoy your time on the water without losing the items you bring along. Chums' product line includes a wide range of eyewear retainers, floating keychains, wallets, bags, cases, and even zipper pulls.
Yeah, they've grown and adapted over the years. Bought by the Ferries family in 2002, it's still a family owned and operated company with global brand recognition. With a passion for customer service, American-made manufacturing and focus on innovation through product development, we're not surprised that the small company started in Hurricane, UT now has locations in Portland, OR, Salt Lake City, UT, and Tokyo, Japan.
Delivering high quality products at an affordable price, Chums also embraces acting ethically and responsibly. Working to reduce their carbon footprint, they work to reduce packaging and ship in bulk using minimal filler. Did you know that Chums offers their employees flexible hours and some of them even bike to work? Getting exercise on your commute. Way to go.
With a commitment to solving outdoor problems, we're looking forward to what they create next. For now, we're thankful they're making our lives easier.