BARE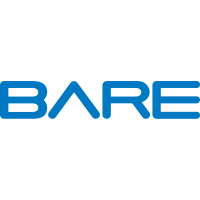 BARE wetsuits go where you do. Whether you're diving the tooth-chatteringly cold Pacific Northwest coast, or the crystalline bath-warm waters of the tropics, BARE wetsuits have you covered. BARE offers an incredible range of wetsuit thicknesses ranging from barely-there 0.5mm to possibly-bulletproof 8/7mm -- exposure protection for just about every environment between steam and ice. If the water's still liquid, there's a BARE wetsuit for diving it.
For over 40 years, BARE has honed their expertise and obsession to build wetsuits, drysuits and accessories that embody these principles. Unlike many neoprene dive gear brands, BARE maintains in-house design and manufacturing facilities for a closer eye on quality and faster iteration and innovation. BARE wetsuits and drysuits use a unique combination of anatomically correct patterns, cutting-edge materials, and fanatical craftsmanship, to constantly improve designs of BARE wetsuits and drysuits to exceed even the most demanding diver's expectations.
BARE Wetsuits Fit
BARE approaches everything from the explorer's perspective, taking into account specific environmental conditions and body movements in all possible situations. Getting the right fit in your suit is absolutely vital to the safety, comfort, and overall success of your dive. That's how you can tell BARE works tirelessly to develop suits that fit every diver. In-house design department has been perfecting our fit for over 40 years through advancements in the latest technologies, their own personal diving experiences, and customer  ambassadors, then combining this knowledge into suit construction. 
BARE wetsuit engineers pore over every detail of the fit, developing complex patterns with articulated arms and legs to achieve anatomically correct patterning for a 3D shape, using bias-cut fabrics with inherently more stretch than less-expensive options, and thoughtfully placing seams that contribute to a snug fit and enhanced streamlining and aqua-dynamics. As a result, each drysuit and wetsuit model is offered in a large range of sizes to give you options to really, truly, fit.
Benja Iglesis chooses BARE wetsuits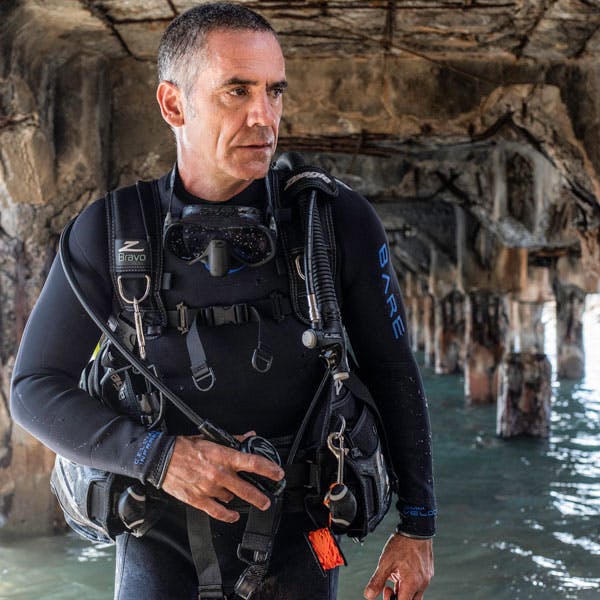 An underwater photographer since 1989, Benja has visited every continent, dove both polar circles, every ocean, and logged more than 6,000 dives throughout his career. Benja is a member of the Ocean Artist Society & Nikon Professional Services, is a certified PADI instructor, and a certified First Responder Instructor. Specializing in travel, Benja captures the most unique underwater moments for BARE, Oceanic and Zeagle. 
BARE Craftsmanship
BARE Sports was founded on the sole principle of uncompromising craftsmanship, so it's no surprise that it remains one of their core pillars of quality. Drysuits are handmade by the same craftsmen and women for over 44 years. Every technique and detail is inspired by passion to manufacture world-quality products. From innovative construction techniques, such as No Stitch Technology, to positioning fabrics on the bias to improve flexibility and stretch, BARE strives to create the finest wetsuits you'll ever wear.

A longstanding history of durability has earned BARE a reputation for reliable workmanship, backed with a limited lifetime guarantee on every BARE suit. Seams and workmanship guaranteed for the entire life of our products, even if you're not the original owner—the only guarantee of its kind in the industry.
Buy a BARE wetsuit once, wear it forever.