Top 10 Snorkeling and Scuba Adventures in Florida
Are you planning your vacation?
We're diving into planning our vacation for the year and since we love being in the water, we're hitting Florida's top snorkeling and scuba adventures. Thought we'd share our finds and favorite spots.
Did you know that every year Americans allow their vacation time to go unused? Not all of it, but enough to raise an eyebrow. Our take is that spending time with friends and family, and doing the things you love is key to a happy, healthy, balanced life. So let's get out snorkeling, diving, and exploring this great state.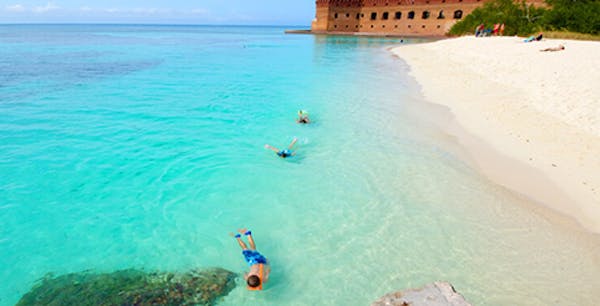 Shipwrecks, coral, and marine life abound at this national treasure. A spot accessible only by boat or seaplane, this is a location the whole family will love exploring. Whether you're checking out Fort Jefferson or getting your groove on in the water, this location earned our number one mention for a reason. June and July are the best times to visit this one, and check the weather before planning your visit, you're going to want to time it just right.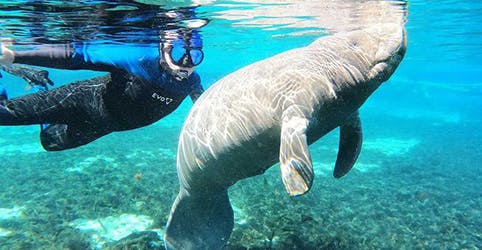 Because who doesn't love the manatee? Swim alongside these gentle creatures, walk along the boardwalk, or hop in a kayak. There are so many ways to experience Crystal River and the manatee, just make sure you visit this spot between November and March for the best manatee viewing opportunities. With warm, natural spring water, there's a reason the manatee congregate in this area during the winter months.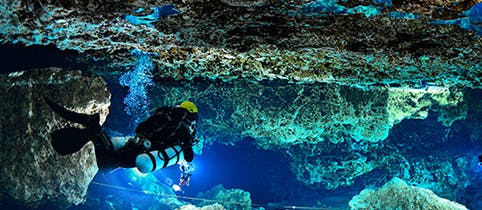 A location with something for everyone, these three locations make for a great long weekend because they're so close together. Between the natural springs, snorkeling, scuba diving, freediving, cave diving, and land activities, this is a spot sure to please everyone. Since all three are natural springs with warmer water, this is a great area to visit any time of year.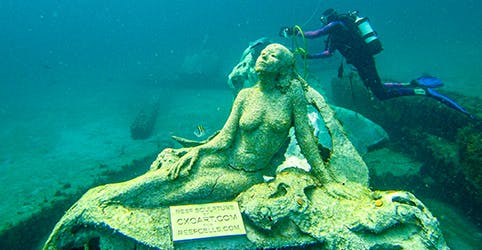 West Palm Beach
Home to Blue Heron Bridge, an underwater photography mecca along with a great spot to snorkel, freedive, and scuba dive, this is just one of the spots on our list in West Palm Beach. Hook up with a dive boat out of Riviera Beach Marina to swim with sea turtles, visit artificial reefs, or go out on a shark dive. Mermaids is one of our favorite spots in this area, but you can't miss the goliath grouper that hang out off the bow of the Ana Cecilia.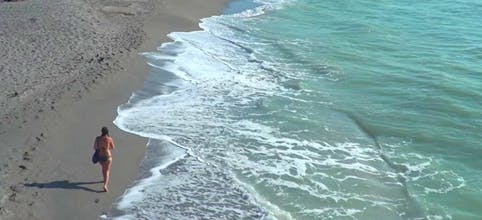 Who says the Meg isn't real? Visit Venice beach and either sift for shark teeth just off shore or head out on a dive boat for an adventure that'll have you bringing home a souvenir that's a great conversation piece. This is one spot every diver has to visit at least once. With more than just watersports, the iconic skate park and boardwalk have something to offer everyone in your group.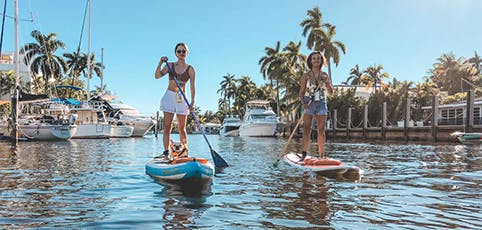 Miami/Ft Lauderdale
With Tenneco Towers at 110 feet out of Fort Lauderdale and the Wreck Trek just off the Miami coast, there's something for every diver in this area. The natural reef is just offshore as well and is great for snorkeling. Feel like kayaking, paddleboarding, or trying your hand at outrigger canoeing? You can do it all right here in the Miami/Ft Lauderdale area.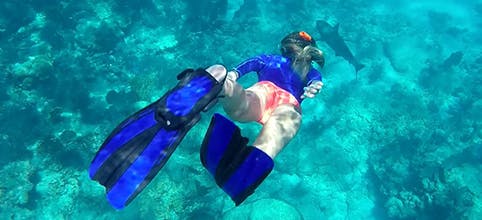 This National Marine Sanctuary is great for dives, snorkeling, and just hanging out. With so much beautiful marine life and reefs protected in this sanctuary, it's a top spot for a reason. Easily accessible and fun for the whole family, the easygoing island life vibe is sure to infect the whole family.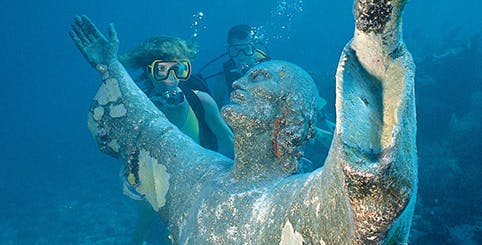 A true underwater playground, Molasses Reef and French Reef are among our favorites, and you can't miss Christ of the Abyss. These are all great spots for snorkelers and divers alike. While you're here, explore all that John Pennekamp Park has to offer, including some of the biggest wrecks in this part of the country.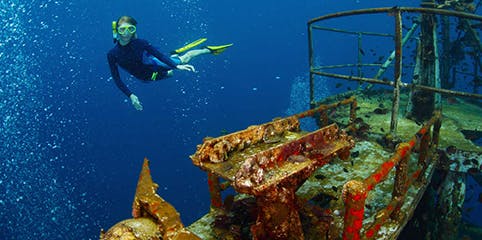 Pensacola, Destin, Panama City
This area has long been a favorite of families with beautiful beaches and so many watersports activities. Whether you prefer soaking up the sun from the pristine beaches, snorkeling, or diving down to check out some historic wrecks on the shipwreck trail, this area is chock full of adventures for the whole family. Perfect for a long weekend or a week long getaway, the panhandle from Pensacola over to Panama City will keep everyone's interest.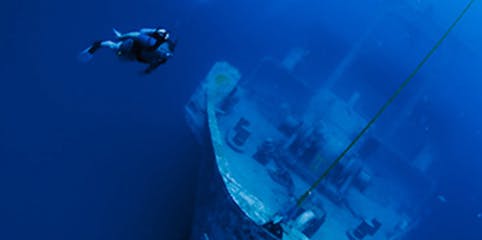 Key West
I mean, it's Key West - need we say more? Whether you prefer a deep dive on the Vandenberg or shallow dives, every scuba diver and freediver will enjoy exploring these beautiful waters. Not down for going under? Snorkeling, kayaking, and paddleboarding are among the many watersports you'll be able to enjoy down here too. Want to try out deep sea fishing? There's a charter in Key West that's just right for your crew. No matter what you choose to do here, you'll be taking home a lifetime of memories.
With increasing evidence showing that a work - life balance is important to maintaining physical and mental health, getting outside and enjoying what our state has to offer has never been more important. People come from all over the world to explore our beautiful waters, and it's all right here in your backyard. So come on out and get wet, the water's perfect.
Start planning your vacations today. Where will your adventures take you?
What scuba gear do I take on vacation?
We recommend taking it all with you. You made the investment for a reason. Make sure you don't forget your dive computer, regulator, mask, fins, snorkel, BC, and dive booties. Your dive knife and dive lights along with underwater photography equipment are always great to have along too, just don't forget batteries, chargers, and extra memory cards. This way, you know your gear and know it'll perform exactly how you expect it to.
What are the most common items left at home with scuba travel?
Believe it or not, it's chargers, extra batteries, and memory cards. You also want to make sure you pack your reef safe sunscreen and while you're at it, throw in a save a dive kit. The dive you save might be your own. 
What do I pack for a scuba vacation?
You're going to want to bring clothes and gear for in and out of the water. So grab all the clothes you normally would bring on vacation and add your scuba, snorkel, and/or freediving gear.
With scuba gear and clothes, how do you get it all to fit?
You've got two choices: Either pack it all in a gear bag designed for scuba gear or pack all your regular clothes in one bag and all your scuba gear in your dive gear bag. Pro Tip: It's always good to have a dive gear bag with you to haul all your gear to and from your dive locations. Next, make sure you've got a travel-friendly BCD. These take up less room and weigh less. Then, to make it easy to find what you need when you need it, we prefer packing cubes.
What's the best resource for up to date information on scuba, snorkel, and dive locations?
The internet is a great place to start, but for the best kept secrets and up to date information, the local dive shops or the parks themselves are going to be your best bet.
Do I need dive insurance when taking a scuba vacation?
Though not necessary, it's always a good idea to have DAN (Divers Alert Network) at your side. With professionals available to assist with your dive injury related questions 24/7, worldwide coverage, and reasonable rates, we recommend it.