2020 Tripadvisor Travelers' Choice Award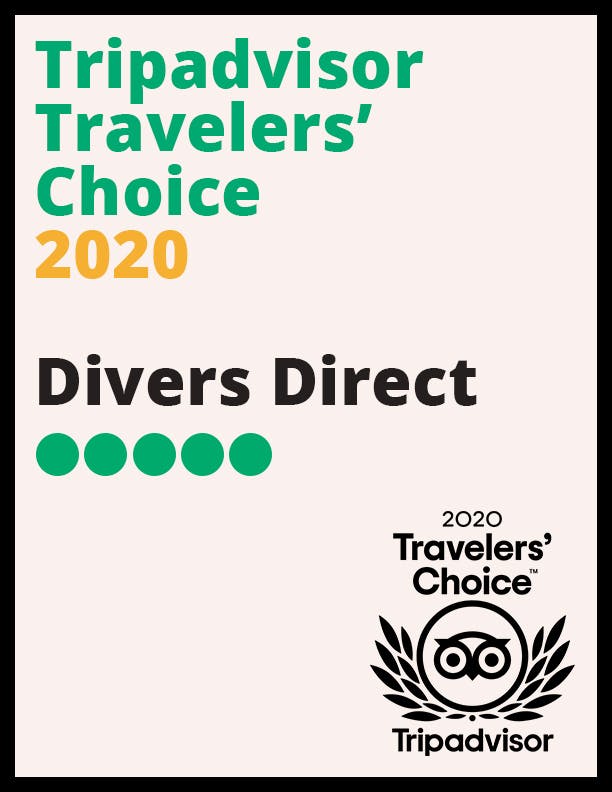 We're shouting from the rooftops (okay, our website): Because of you, all four of our local dive shops earned the 2020 TripAdvisor Travelers' Choice Award. We're humbled and have to admit that we're blushing a bit because our family and staff work hard to serve the dive community and provide an excellent customer service experience for each and every person. 
What does the TripAdvisor Travelers' Choice Award mean? Over the entire past year, each of our Divers Direct locations (Orlando, Fort Lauderdale, Key Largo, and Key West) have all consistently received great feedback from our clients, placing us in the top 10% of our industry around the globe. 
All Four Divers Direct Stores!
Humbly, we stand in awe that not one or two of our stores earned this award, but all four locations earned the Travelers' Choice Award. Thank you for taking the time to share your experience and help other travelers find the best of the best. Our staff of Gear Professionals have always been and continue to be focused on assisting you in making selections and investments in gear that meets your needs. We look forward to welcoming and assisting you the next time you're in. 
Thank you from our entire staff and family.