XS Scuba UFO (Universal Floating Object)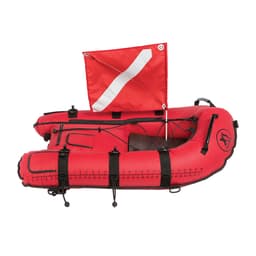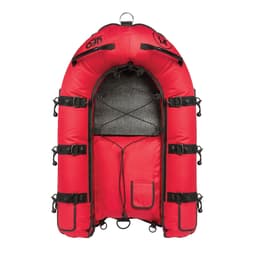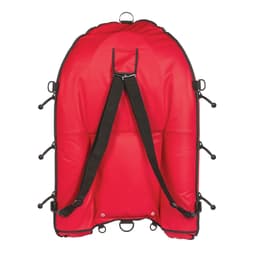 XS Scuba UFO (Universal Floating Object)
Earn 246 points with this Purchase
Description
The XS Scuba Universal Floating Object (UFO) is a versatile, floating platform that can be adapted to numerous uses with the addition of customized kits and accessories. Divers use their UFOs for spearfishing, scuba instruction, or tank-free hookah diving. The base model is so feature-rich that the imaginative will find countless uses for it. With plenty of tie-downs and attachment points (28 D-rings and 12 hooks) along with ample storage space, you might find yourself treating the UFO as a sort of floating backpack. The UFO base model comes standard with a dive flag and staff, shoulder straps, thick foam floor board for rigidity, a crisscross bungee hold-down with tensioner, and enough bungee cord and pull bobs to build 6 tie-downs.
The UFO is built to last: reinforced handles, clips and D-rings. Thick PVC inner bladders. 600D skin, reinforced with four layers of polyurethane. You'll be enjoying the utility and convenience of your UFO for decades to come. And don't be surprised if other divers ask you, "What the heck is that?"
Note: Do not over inflate. If are are using compressed air or a pump, fill partially and inflate it the rest of the way orally.
Includes:
15 x 12.75 in (38 x 32 cm)

dive flag with wire stiffener, staff and mounting hardware
2 shoulder straps for hands-free transporting
Crisscross bungee hold-down with tensioner
Enough bungee cord and pull bobs to build 6 tie-downs
28" (70 cm) fish measuring scale along starboard side
Drain holes with stainless steel grommets
Dimensions: L 36" x W 26" x H 11" (91 x 26 x 28 cm)
One UFO, Infinite Possiblities
Expand your options even more with one of the upgrade kits below!
XS Scuba's Universal Floating Object (UFO) hookah diving kit frees divers from bulky air tanks for a diving experience of unparalleled freedom.
Incredibly popular at resorts and among recreational divers in tropical and subtropical waters. The UFO is capable of securely holding the heaviest, large-volume cylinders on the surface while you drift through the water below, free as a dolphin. If you crave a lighter-weight diving experience, try the UFO and hookah kit. We recommend connecting the hookah hose to the UFO bow ring and a pocket weight belt using a hose hook.
Leave bulky tanks on the surface and dive freely
All the equipment you need to convert your UFO into a hookah
Enjoy a natural, lightweight, and totally unique diving experience
Hookah kit includes:
Tank carrier with 4 stainless steel clips
Brawn first stage regulator
25' of yellow low-pressure hose
First stage quick disconnect
2 hose hooks
Hookah second stage regulator
110º angle adapter
4 pocket zippered weight belt
Ideal for spearfishers, the XS Scuba Spearfishing Kit will transform your UFO into a breakaway float or chase float. Featuring an anti-shark fish bag, a collection bag for lobster or scallops, and a cargo net, it provides everything you need for a successful and organized hunt. Simply attach each component to the UFO's reinforced D-rings and hooks.
Specially designed for spearfishers
Compatible with the XS Scuba UFO base model
Anti-shark fish bag hangs in the water and keeps sharks away
Collection bag for lobster, abalone, or scallops
Cargo net for securing your wetsuit or towels
Attaches to the UFO's D-rings and hooks
In order to turn a motivated student into a diver, you have to get out of the classroom. And yes, that means you have to schlep all your teaching gear down to the beach. It's a pain, but you have to do it. Thankfully, getting your students and your necessary equipment into the water is easier than ever.
With the installation of the Instructor Kit, the UFO offers plenty of student hand holds as well as ample, secure storage space for instructor slates, spare items, and the safety equipment you hope you never need.
Two handle assemblies provide handholds for pre-dive instruction. Zippered cargo bag and cargo net keeps equipment secure and easily accessible. Folding anchor for keeping the UFO hovering overhead while you dive.
Instructor kit includes: 2 handle assemblies, a zippered cargo bag, cargo net, and a small folding anchor.
More Info
Product Sku:

DD124567

UPC Code:

649823893989

Accessory:

No
More Info
Product Sku:

DD124567

UPC Code:

649823893989

Accessory:

No