ScubaPro Hydros Pro Dive Knife & Accessory Plate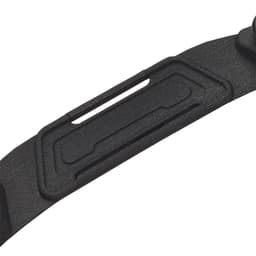 ScubaPro Hydros Pro Dive Knife & Accessory Plate
This Item Ships FREE in One Business Day with Purchase of $49 or more.
Shipping Policy
Description
The ScubaPro Hydros Pro Dive Knife & Accessory Plate gives you a place to securely stow dive knives and other accessories for tech or recreational diving. Designed for the Hydros Pro, it attaches to the multi-mount matrix points on the BCD. You can attach your dive knife, flashlights, or other gear for easy access without fumbling in a pocket.
The kit includes the mounting plate, washers, two stainless steel screws, a carabiner, and a thigh strap.
ScubaPro Dive Knife & Accessory Plate Features:
Mounting attachment for dive knives and other accessories
Compatible with the Hydros Pro BCD
Use for recreational or tech diving
Stainless steel screws included
Kit includes mounting plate, washers, two stainless steel screws, a carabiner, and a thigh strap
More Info
Product Sku:

DD121773

UPC Code:

4048336355254

Sizing:

Adult

Accessory:

No
More Info
Product Sku:

DD121773

UPC Code:

4048336355254

Sizing:

Adult

Accessory:

No