LEFEET S1 Pro Dual Scooter Kit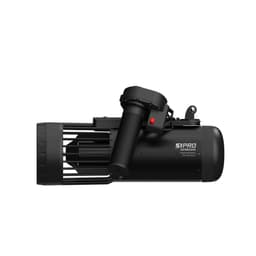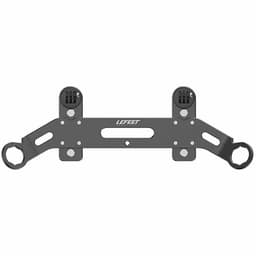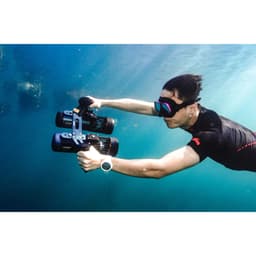 LEFEET S1 Pro Dual Scooter Kit
Earn 1598 points with this Purchase
Description
LEFEET S1 PRO Modular Water Scooter
The LEFEET S1 PRO Modular Water Scooter is one of the smallest underwater scooters in the world. But that doesn't mean it lacks any power. This high-tech performance scooter can dive to depths of 40 meters (131 feet) for 45-70 minutes depending on your speed. Equipped with 3 speed settings you'll be able to reach speeds of 1.8 meters/second (5.9 feet/second). A bit faster than your typical flutter kick. Fly through the water on your way to the dive site on a beach dive, or cruise around a large wreck in deep water with ease. With the help of this underwater scooter, you'll be able to cover more water using a lot less energy. That means lower oxygen consumption resulting in a longer dive time and more amazing memories. LEFEET has even included a camera mount to allow you to capture those memories on film.
S1 Pro Scooter Features:
High-tech/modern design
Compact Size
Wireless Control
Camera Mount
Run time: 45-70 mins for the main unit, 2.5 hours for the remote controller
3 speed settings (low / med / high)
Speed: Up to 1.8 meters/second (5.9 feet/second)
Weight: 5.51 lbs (2.5 kg)
Size: 11.8" x 11.8" x 6.3" (including handle bracket)
Working temperature: 32°F - 104°F (0°C - 40°C)
LEFEET Dual Jet Rail Scooter Mount
Need even more power? The LEFEET Dual Jet Rail Scooter Mount allows you to utilize 2 motors at the same time. This way you can conserve more strength, energy, and oxygen throughout your dive. You know what that means! More time diving your favorite dive sites. This mount features 2 camera mounts so you can record yourself as well as your POV. For anyone looking to zoom through the water at high speeds, or just cruise along, this mount is perfect for you.
Dual Jet Rail Mount Features:
Dual jet propulsion system
2 camera mounts
Better oxygen consumption
Easy installation
Weight: 1.1 lbs (0.5 kg)
Size: 15" x 5.2"
More Info
Product Sku:

LEFEETS1DualProBundle

Bundle:

Yes
More Info
Product Sku:

LEFEETS1DualProBundle

Bundle:

Yes