Mares Journey 15X Regulator and Octopus Set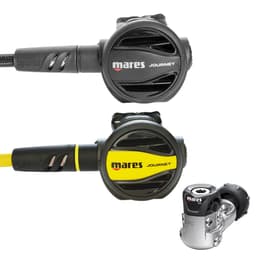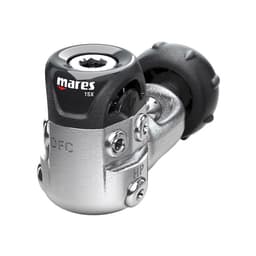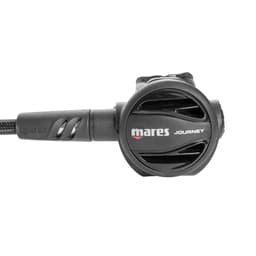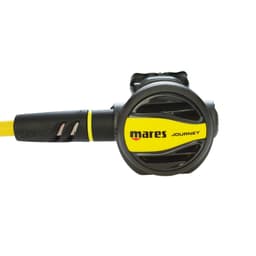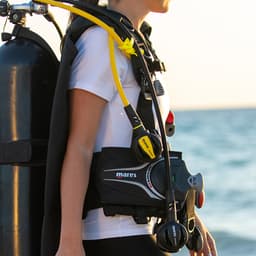 Mares Journey 15X Regulator and Octopus Set
Earn 455 points with this Purchase
Description
Mares Journey 15x Regulator and Octo Combo
Breathe easily and more naturally than ever with the Mares Journey 15x Regulator and Octo. Made from light materials, this combo is lightweight yet durable and can go with you in any dive, including trips and great depths.
Mares Journey 15X Regulator
Effortless breathing even at great depths. With a Vortex Assisted Design, the Mares Journey 15X Regulator lets you breathe easily, regardless of how deep you are. Its Vortex Assisted Design not only provides easy breathing at any depth but also prevents ice crystals build-up when diving in cold waters.
Mares Journey 15X Regulator Features:
Made from Carbon for long life and lightweight
Breath easy at all depths with the Vortex Assisted Design (VAD)
VAD also prevents ice crystals in cold water diving
DFC (Dynamic Flow Control) up to 10.7bar /155psi for improved performance at any depth
Fluid Dynamic Deflector directs airflow from the bypass tube to the mouthpiece
Advanced Coating Technology (ACT) Valve increases durability by 600%
Superflex hose is lightweight and soft so you can move freely
Ultra-light, technopolymer second stage is abrasion resistant
Pressure depth of 165 ft
4 Low-pressure ports and 2 high-pressure ports
All ports feature a 3/8" UNF thread
Balanced first stage diaphragm
Mares Journey Octopus
Made from ultralight technopolymer, the Mares Journey Octopus is ideal for diving in moderate water temperatures and provides easy breathing in a pinch. Its Vortex Assisted Design creates a swirling vortex of air with a low-pressure center, keeping the diaphragm down during inhalation for sensitive, and supplying easy breathing at all depths.
Mares Journey Octopus Features:
VAD (Vortex Assisted Design) by-pass system for effortless, natural breathing
Ultra-light technopolymer is abrasion resistant
Superflex hose is bright yellow for high visibility
Standard downstream demand valve
Nitrox compatible to 40%
40" (100cm) length hose
Exclusive to Divers Direct
Mares Journey Documentation:
More Info
Product Sku:

JourneyRegOctoSet

Sizing:

Adult

Accessory:

No

Bundle:

Yes
More Info
Product Sku:

JourneyRegOctoSet

Sizing:

Adult

Accessory:

No

Bundle:

Yes