Aqualung LEG3ND Scuba Octopus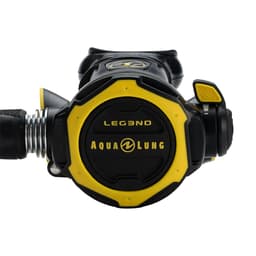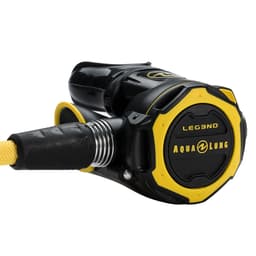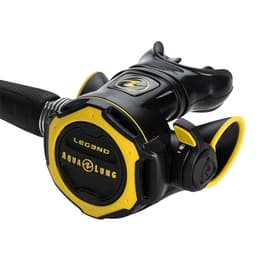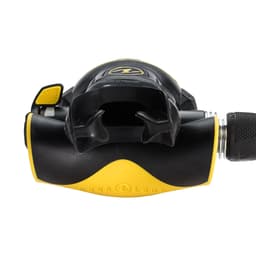 Aqualung LEG3ND Scuba Octopus
Description
The Aqualung LEG3ND Octopus is designed for diving in any conditions and at any depth. Built to perform exceptionally in cold water and with higher concentrations of Oxygen, in an out of air emergency, your buddy will be breathing easy regardless of where you're diving.
Picture yourself on the boat, you've already set up your gear and checked your primary. You reach for your Leg3nd Octopus to check it. Your dive buddy sees it and smiles. Grinning, your dive buddy lets you know how much they appreciate you making sure they're taken care of in the event they need to use your octo. They've read about it, but haven't had time to check out the Leg3nd Octopus yet.
As you purge your Leg3nd Octo, you find yourself telling your dive buddy about the overmolded air purge and how the wide surface makes purging easier, requiring minimal effort and that the air flow is optimized with the purge depth controller. You hand your dive buddy the octo and ask them to adjust the air flow, it'll be them using it after all. As they place it in their mouth and bite down on the patented Comfobite mouthpiece, you tell your dive buddy how the Leg3nd Octopus' mouthpiece comes with a clamp that is detachable and reusable. Additionally, because of the clamp, you don't need tools to change out the mouthpiece and you're reducing plastic waste. Every little bit helps.
Your dive buddy breathes in and seeing the smile on their face, you tell them about the air channel deflector and how it channels air flow evenly as you inhale while the streamlined bi-material deflector makes exhaling easy. Nodding, they reach to adjust the air flow to exactly where they want it. You see your dive buddy's eyes light up as they appreciate the updated ergonomically designed overmolded exhaust cover with "soft touch" elastomer lever that controls the venturi effect.
Removing the Leg3nd Octo from their mouth and handing it back to you, you tell your dive buddy that this octo is built for performance. Your excitement is obvious as you tell them about the new, wider front cover radial openings that allow water to flow sideways across the diaphragm and prevents freeflows in stronger currents. And, not that you need it today, you point out the enlarged heat exchanger built specifically to prevent the second stage mechanism from freezing. Smiling, you offer to let your dive buddy try out your Aqualung Leg3nd Octopus at the safety stop as you tuck your octo into its clip and route the Aqua Flex hose for easy access . Without hesitating, your dive buddy agrees and you can already see their excitement. When it's time, you put your Aqualung Leg3nd regulator in your mouth and you're the first ones in the water because you know this dive will be memorable. Leg3nd. This is adventure.
Aqualung LEG3ND Octopus Features:
New front cover opening channels
Radial openings prevent freeflows
Openings widened to reduce peak flow by 20%
New elastomer overmolded exhaust cover with "soft touch"
Overmolded air purge with wider surface
Purge depth controller
Patented Comfobite mouthpiece
Detachable and reusable mouthpiece clamp
Enlarged heat exchanger
Air channel deflector
Flexible and lightweight Aqua Flex hose with dual protectors
More Info
Product Sku:

DD133307

Length Hose (inches):

39

UPC Code:

191649990538

Accessory:

No

Power Inflator:

No
More Info
Product Sku:

DD133307

Length Hose (inches):

39

UPC Code:

191649990538

Accessory:

No

Power Inflator:

No