TUSA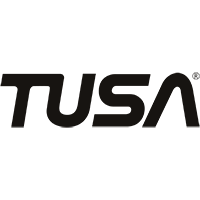 Founded in 1952 by Kazuo Tabata, TUSA is one of the world's first scuba equipment manufacturers. TUSA is an international manufacturer committed to design, manufacturing, and quality control. From the first handmade mask and goggles in Tabata's garage to every new diving equipment, TUSA products have always been constructed from the finest materials. Today, TUSA continues to improve its goods to serve divers better worldwide.
TUSA first innovated the industry with the introduction of the crystal silicone mask skirts in the original Liberator model. After that, the company continued improving, creating new technologies and designs such as red mirror lenses to color correct the view when underwater, travel-friendly blade design to take your fins everywhere, and vibrant colors to diving equipment.
Superb Quality Control with TUSA
TUSA works to provide groundbreaking equipment of outstanding quality to divers around the world. The company is also one of the only diving gear companies to meet the ISO 9001 standards by the International Standards Organization, a certification that not only requires products to meet the Quality Management System but also pushes TUSA to improve their products continuously. Visit the ruins of an ancient civilization in Yonaguni, Japan, where 6,000 years old pyramids lie below 30ft. Or stay local with Divers Direct and explore the Neptune Memorial Reef where you can find the artistic interpretation of the Lost City of Atlantis. When you dive with TUSA, quality is guaranteed.
The Best from TUSA
Divers Direct proudly offers the best diving gear products from TUSA such as TUSA masks, TUSA snorkels, and more.
Dive with TUSA
Outstanding attention to detail has taken TUSA to become one of the best diving gear companies in the world. TUSA continues to overcome any challenged presented its way.