Pelagic Fishing Shirts, Shorts, and Gear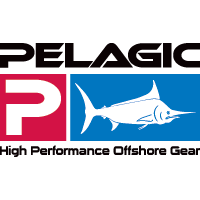 Today, Pelagic stands as the only authentic fishing & ocean lifestyle brand that promotes full product lines for men, women, youth, kids, & polarized eyewear; and is embraced and endorsed by the world's top sport boat captains and industry professionals. Through proven performance, Pelagic has become a household name in marine communities around the globe with its iconic marlin logo branded in the best sport fishing destinations on the planet.
Pelagic Gear: Ocean Passion is their Mission

Pelagic patterns are inspired by the ocean as well as functionality. Its most popular design, the Dorado line, is inspired by patterns of the Dorado fish and have been applied in multiple products. With Pelagic shorts, shirts, face protectors, and more, you can comfortably transition from water to land. Explore the Sipadan Island in Malaysia, considered one of the best diving spots in the world, and dive with schools of tuna, barracuda, hammerhead sharks. Or stay local with Divers Direct and check out the Spiegel Grove at the Florida Keys National Marine Sanctuary where you can see the 510-foot wreck along with barracuda and oceanic jacks. Wherever you go, as long as you can smell the salt spray, Pelagic goes with you.
Pelagic Gear & Accessories:
Divers Direct offers a wide range of Pelagic products such as Men's performance fishing shirts, Men's apparel, Women's apparel, Kid's apparel, and more.
Dive with Pelagic Gear
Pelagic's advocacy for the ocean has taken the company to invest heavily in performance apparel. From the beginning, Pelagic has worked to find the most comfortable water apparel that outperforms on land and in the water.