Olukai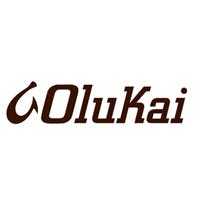 Founded in 2006, OluKai believes that everybody can live aloha. A combination of the Hawaiian words Olu and Kai, where Olu means comfort and Kai translates to the ocean, the name describes the purpose of these shoes: to walk comfortably from the beach to dinner.
Olukai focuses on creating high-end flip-flops that do not harm the environment while also giving people a sense of the Hawaiian lifestyle. To achieve the Hawaiian life, Olukai shoes resemble stepping into wet sand with its midsole that creates a superior level of support with stability and cushioning.
Focus on Sustainability with Olukai
OluKai is a company that cares about the environment. As a certified B Corp, OluKai works to develop materials that create the most comfortable and stable flip-flops without harming the environment. The company also gives back to Hawaii's society by offering grants to non-profits focused on preserving culture, heritage, and environment. OluKai's foundation, Ama OluKai Foundation, receives a percentage of every OluKai's sale to support Hawaii's culture and heritage. Visit OluKai's motherland, Hawaii, and dive with Mantas where large lights are lit in the ocean, attracting planktons, which in turn provide a smorgasbord for the majestic Rays of Kona. Or stay local with Divers Direct and visit the first German ship captured in WWI in Half Moon Preserve at Biscayne National Park.
OluKai Shoes
Divers Direct offers a wide range of OluKai products including Women's Sandals, Men's Sandals, Women's Shoes, Men's Shoes, and more.
Live Aloha with OluKai
If you're looking to go from the beach to dinner in the most comfortable flip-flops, OluKai is here to be walked on. To mimic stepping into wet sand, OluKai builds its footwear with anatomically contoured footbeds to provide the perfect balance of comfort and support. With high-quality organic materials, OluKai shoes are durable and have a perfect fit. OluKai offers a one-year guarantee in case anything happens to your shoes.