Headhunter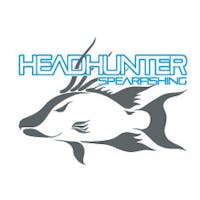 Created in 2003 by Jason Norcross and Brad Thornbrough in South Florida, Headhunter started as a website to give spearfishers and boaters a platform to connect. Soon enough they were out of the internet and could be seen everywhere. Headhunter's logo, a hogfish, was on cars and shirts from Key West to Vero Beach.
Headhunter then started to develop their first Hawaiian slings and other spearfishing equipment based on customers' feedback. They also debuted their first film, 'WET DREAMS: Adventures in Spearfishing,' which catapulted the company into a global brand that can be recognized anywhere and made Headhunter synonymous with the spearfishing, fishing, and surfing lifestyles.
Spearfish with Headhunter
Headhunter is always looking for new ways to improve spearfishing gear and focus on durability and accuracy as the core of their designs. With high-strength stainless steels and resilient composite materials, the PREDATOR and PILEDRIVER provide more speed, greater range, and better holding tips than ever before. And in case your gear is ever damaged, Headhunter provides replacement parts for almost all of their gear, so you don't have to buy a new one. Grab your gear, jump in the water and spearfish in Bali, Indonesia, where you can hunt dogtooth tuna, Dorado, and lots of snapper. Or, stay local and spearfish for tuna, mahi-mahi, and wahoo off the waters of Jupiter.
More Than Just Spearfishing with Headhunter
Headhunter is more than just spearfishing gear. The company started as a medium to connect watermen, and this could not be left behind. Nowadays, Headhunter builds communities of spearfishers, surfers, and sport fishers through its films. The spearfishing organization is currently working on its new series of film, The Liquid Diet, where the world will be able to have a new perspective into what it is to be a waterman.