GoPro®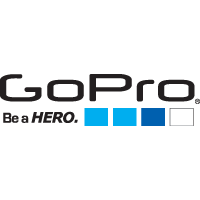 GoPro® brings an affordable action camera to adrenaline enthusiasts since 2002. Nick Woodman started GoPro® after failing to record and photograph extreme sports from the athlete's point of view, missing the best shots. While selling shells out of his VW, Woodman started to design his first wrist strap. He then realized he would have to create the strap, case, and camera, giving birth to GoPro®.
In the beginning, you could use your GoPro® case attached to your wrist with any action camera. After two years of tests, GoPro® came out with its first 35mm film camera. GoPro® further changed the market in 2006 after introducing the first Digital Hero. What once was Woodman selling shells out of his VW turned into one of the best action cameras in the world.
Be a Hero with GoPro®
GoPro® builds solutions to enable people to capture and share their life experiences. As a result, GoPro® has continuously grown via its users' content creation and sharing. With point-of-view cameras, sports content went through a dramatic change with viewers being able to see what adrenaline fanatics experience. GoPro® continues to innovate its cameras and accessories to further connect and excite not only customer but whoever crosses the content. Snorkel in Isla Mujeres, Mexico, and witness hundreds of whale sharks migrating up the Yucatan coast in search of food. Or dive in our backyard, Blue Heron Bridge, Riviera Beach, Florida, where you can see flying gurnards, bandtail sea robins and striated frogfish. Get out and Be a Hero with GoPro®.
Explore with GoPro®
GoPro® is the headliner for the world's most versatile action camera, boldly going where no camera can withstand the action. This small yet powerful camera captures life's most memorable moments in stunning clarity, with resolution up to 4K. Durable, rugged, and easy to use, GoPro® can be taken and mounted virtually anywhere, so you can share life's most epic moments with the world.