Cobian Sandals and Flip-Flops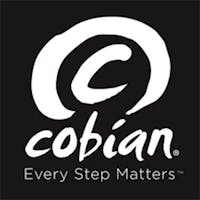 Cobian: beach-ready sandals and flip-flops with anatomically-designed footbeds that cradle your feet in comfort. High-quality design executed in premium materials that caress your skin. Every pair of Cobian sandals comes with a lifetime warranty. Never tried them before? Try your first pair today and you'll be a lifetime convert!
Cobian: Because Every Step Matters
For over 20 years, Cobian sandals and flip-flops have attracted a loyal following of customers who value the signature comfort and value of Cobian footwear. Every sandal is made with the highest quality materials, ergonomically engineered to support the feet -- especially the arches. That's what really sets Cobian apart from many other creators of casual footwear. You can slip on your pair and the sole of your foot feels like you're wearing running shoes while your toes feel like you're headed for the beach. 
Furthermore, Cobian is a company with a mission: committed to share profits with non-profit organizations like Wild Oceans, Operation Hawkeye, Surfing the Nations, and other charities that make a real difference in the world. When you purchase a pair of Cobian sandals you're helping to make our world a better place for all.