TUSA Ino Mask, Single Lens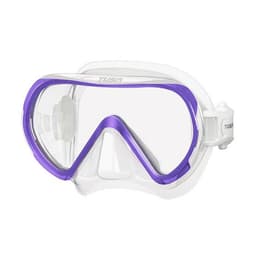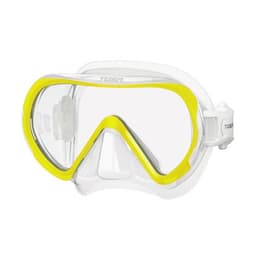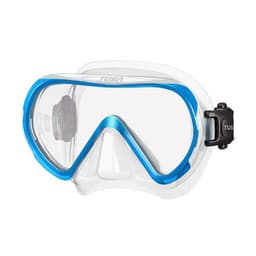 TUSA Ino Mask, Single Lens
Earn 99 points with this Purchase
Description
The TUSA Ino mask is a single-lens mask specifically designed for individuals with smaller faces. It is a low-volume mask that provides a wide field of view. Additionally, the Ino mask features 3D SYNQ Technology, which takes the fitting experience to the next level. This technology optimizes the seal and minimizes the risk of water leakage by molding it to the shape of your face. The Swift Buckle 3D, an integral part of the mask's design, allows for swift and easy adjustments to achieve a personalized and secure fit. The mask's Round Edge Skirt is designed to provide a smooth and comfortable fit, reducing pressure, creases, and potential discomfort. The TUSA Ino Mask is big with its features, designed for small faces.
TUSA Ino Mask Features:
Single-lens mask designed for divers with smaller faces

A low-volume mask with a wide field of view

3D SYNC Technology enables the Mask Skirt to mold to all face shapes for a comfortable fit

Round Edge Skirt Technology suppresses pressure and reduces creasing left on the face

Swift Buckle 3D lets you adjust your mask effortlessly

The 3D Mask Strap fits snugly and securely for an unprecedented fit.
More Info
Product Sku:

DD162413

Face Size:

Small

Mask Volume:

Low

Number of Lenses:

One

Purge:

No

Color - Lens:

No

Camera Mount:

No
More Info
Product Sku:

DD162413

Face Size:

Small

Mask Volume:

Low

Number of Lenses:

One

Purge:

No

Color - Lens:

No

Camera Mount:

No