Shock Cord Coil (12ft, 15ft, or 20ft)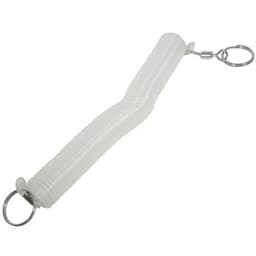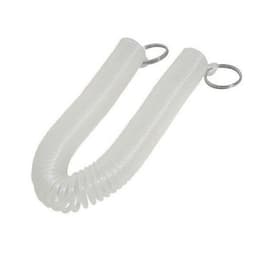 Shock Cord Coil (12ft, 15ft, or 20ft)
Earn 15 points with this Purchase
This Item Ships FREE in One Business Day with Purchase of $49 or more.
Shipping Policy
Description
This Shock Cord Coil was initially engineered with spearfishermen in mind; however, there are also many other practical uses for this coil. If you spearfish, you are familiar with having to wind your cords after deploying them. With this cord, those days are a memory and you'll likely never go back to a standard cord. This shock cord expands and retracts easily giving you more time to do what you love - spearfish.
Extremely versatile, this shock cord has a split ring on both ends allowing you to easily attach just about anything. They even mounted one split ring on a 360 degree swivel base. Now that's engineering.
Shock Cord Coil Features:
Stretchy coil lanyard with two split rings
Expands and retracts
Split rings constructed of heavy duty stainless steel
One split ring is mounted on 360° swivel base
Handy accessory for bundling equipment or use as a safety leash
Speargun shock cord replacement
More Info
Product Sku:

DD130511

Sizing:

Adult

Accessory:

No
More Info
Product Sku:

DD130511

Sizing:

Adult

Accessory:

No