Mares XR-Rec Silver Single Backmount Set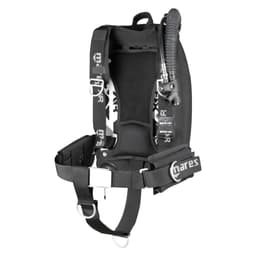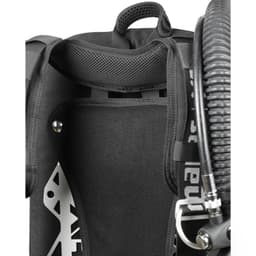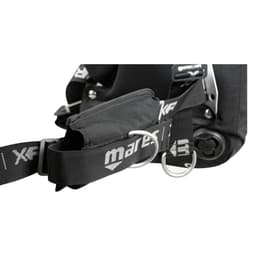 Mares XR-Rec Silver Single Backmount Set
Earn 896 points with this Purchase
Description
You dive the Mares XR-Rec Silver Single Backmount Set because you're a tech diver that knows streamlined comfort is the name of the game. Diving extended ranges is part of how you roll…er…dive…and you want a BC that delivers without all the fluff and this backmount harness does just that.
What makes this rig awesome? Once you thread that standard harness strap through the aluminum d-rings, backplate, and donut, and get the positioning just right, you've got a quick release buckle right at your left shoulder. The location of the buckle makes it easy for you to get in and out of this rig when you need to. Kind of the same reason the handle on the top of this backmount set matters too. Easy to grab even with thick gloves on, this handle is made for the types of dives you enjoy. And though you want no frills (or drag), the X-Rec padding that comes on the back and shoulders is the difference between getting through a dive and enjoying it. Integrated weight pockets keep you streamlined without extra bulk and those two cylinder straps - well, you know your tank is right where it's supposed to be at all times. Yeah, we're not talking about all your stage tanks attached to the D-rings…we know they're securely attached too.
Go get your XR-Rec tech dive on. We'll wait for the pics.
Mares XR-Rec Silver Single Backmount Set Features:
16 liter, standard, single tank donut
3mm silver aluminum back plate
6mm silver aluminum D-rings
316 silver stainless steel buckle
Standard harness strap
Military grade silver aluminum quick-release buckle for the left shoulder
Two cylinder straps with silver 316 stainless steel buckles
Handle on the top
X-Rec back and shoulder padding
Black flat head bolt screws
2 detachable side weight pockets with D-rings and VELCRO® Brand closures (one includes additional extendable pocket)
One size fits all (fully adjustable harness)
Perfect for traveling