Fourth Element Storm Poncho (Unisex)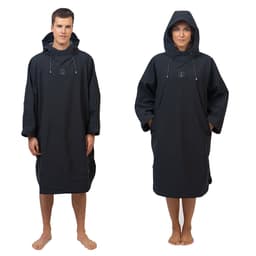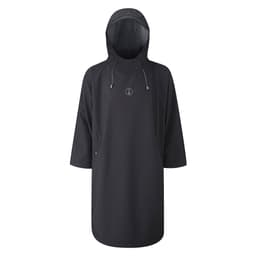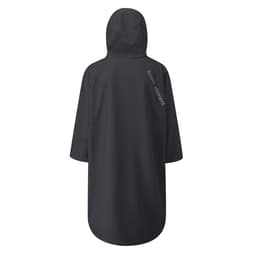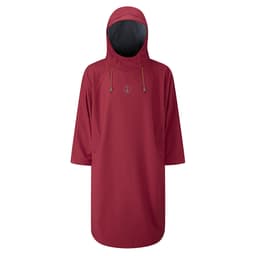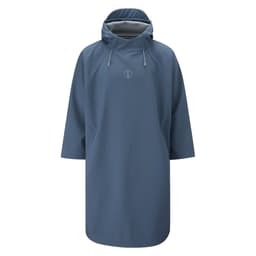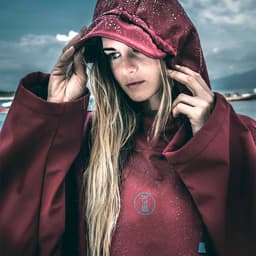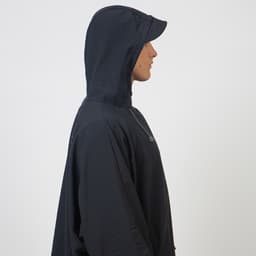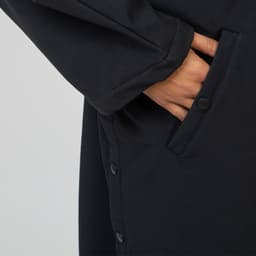 Fourth Element Storm Poncho (Unisex)
Earn 255 points with this Purchase
Description
The Fourth Element Storm Poncho is an all-weather storm coat and cover-up that's warm, fast drying, and packs down small, so you to take it anywhere. It's easy to throw the storm poncho to get changed into your wetsuit or swimsuit at the beach or on the boat. It's a great substitute for a blanket to warm up after a dive in cold water. And, of course, the special environmentally-friendly fabric sheds rain better than an umbrella and includes a peaked hood to keep raindrops out of your eyes. We'd rely on this storm poncho to keep us warm and dry in a gale - it's a modern upgrade to the slickers and oilskins sailors used in the age of sail.
Waterproof, fleece-lined fabric is lightweight, cozy, and ocean-friendly. Manufactured using an environmentally friendly, pollutant-free waterproofing treatment. Snap-secured side vents and big hand-warmer pockets. Peaked hood keeps your face clear of rain. The storm poncho is one of the most versatile garments we've seen: as a cover-up, a portable changing tent, a raincoat, and a cozy post-dive warm-up. Because of its many uses and super-small packing profile, you'll want to bring this storm poncho along on every adventure.
Fourth Element Storm Poncho Features:
Poncho style with side-seam snaps for easy entry and changing
Adjustable peaked hood with hidden toggles keeps rain out of your eyes, or the sun off your face
Soft thermal lining feels great against the skin, and keeps you warm and cozy
Two big, lined hand warmer pockets keep hands comfy
Incredibly versatile garment, perfect to keep warm and covered up in nasty weather, between dives, or when changing
Generous unisex fit to allow ample changing space for those of us who aren't contortionists
Outside: 100% Polyester with powerful waterproofing coating
Inside: cushy, luxurious 63% Polyester / 37% S.Café® recycled Polyester lining
What makes the Fourth Element Storm Poncho OceanPositive?
Using fabric manufactured according to the Bluesign® standard, the Fourth Element Storm Poncho is produced using innovative, resource-conserving and environmentally friendly techniques. The fleece backing contains 37% recycled yarn with S.Café® technology, derived from post consumer plastic bottles. S.Café® process embeds coffee grounds into the recycled yarn surface, changing the characteristics of the filament and provides faster drying times along with increased odor resistance and enhanced reflection of UV rays. Furthermore, most waterproofing coatings used in modern fabrics require the highly toxic and carcinogenic chemical fluorine. Fourth Element uses a fluorine-free waterproofing process that works just as well (10,000mm HH waterproof/weather proof) and is vastly less polluting and environmentally destructive.
More Info
Product Sku:

DD132911

Material:

Recycled

Sizing:

Adult

Accessory:

No
More Info
Product Sku:

DD132911

Material:

Recycled

Sizing:

Adult

Accessory:

No