Costa Gulf Shore Polarized Sunglasses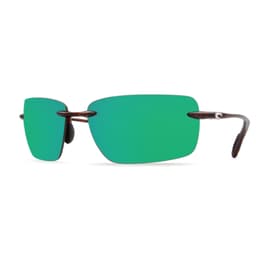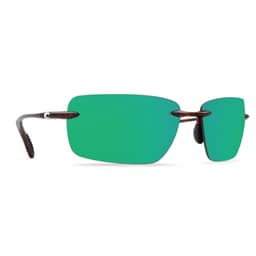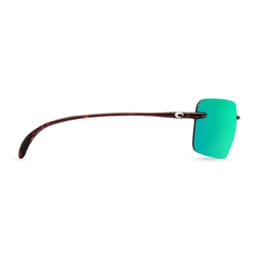 Costa Gulf Shore Polarized Sunglasses
Earn 202 points with this Purchase
Description
The Costa Gulf Shore Polarized Sunglasses are a lightweight, rimless design that are perfect for your sunny days on the beach. When you're lounging on the shore, listening to the waves stroll in on white sand beaches, you want sunglasses that are going to keep you cool and comfortable, and yet still keep your eyes protected from the sun's rays. The polarized lenses achieve this amazing protection, and since you're buying from a trusted brand like Costa, your lenses are made with quality, durable plastic that will be sure to last. The padding on the nose and temples create a secure, comfortable fit and prevent slipping when playing beach volleyball or looking over the side of the boat at bottlenose dolphins in the water. And with such a timeless style, everyone will be asking where you got your amazing Costa Gulf Shore shades from.
Costa Gulf Shore Polarized Sunglasses Features:
580 Polarized plastic lenses
Lightweight, bio-based frames
Durable, rectangular lenses
Rimless design
Nose and temple pads for a secure fit
Wide frame fit
Need Help Finding the Perfect Frames?
Use this face shape frame guide when choosing the ideal sunglass frames that match your style and face!