Suunto EON Core Wrist Dive Computer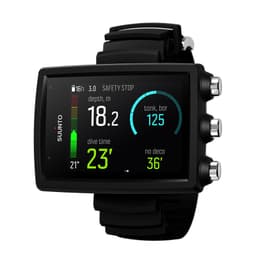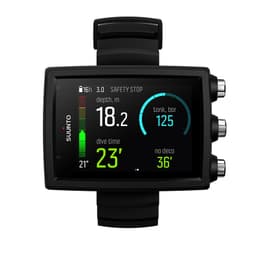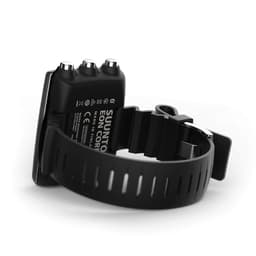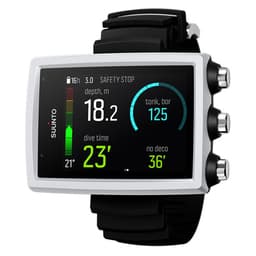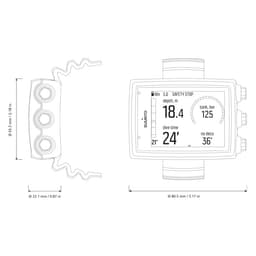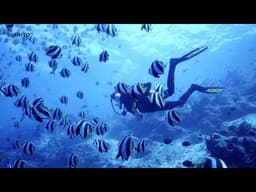 Suunto EON Core Wrist Dive Computer
Description
Explore in Color with the Clear, Customizable Suunto EON Core
The compact Suunto EON Core is a great dive companion whether you are new to diving or an experienced pro. The clear, color display is easy to read. The key details of your dive are displayed with large, prominent numbers and graphics. Use the customizable profiles to adapt the EON Core display and dive logs to suit your needs. Bluetooth connectivity and FREE apps make it easy to manage and share your logs. This full-featured, dive computer is your reliable partner down to depths of 80m/260ft. Upgrade your diving experience with air integration via the Suunto Tank POD Wireless Pressure Transmitter (sold separately).
Great for beginners and pros
Easy-to-read, large color interface with graphics
Compact and comfortable case design is lightweight for long dives
Customizable and updatable software stays relevant through the years
Bluetooth connectivity to sync with mobile devices and apps
Suunto Fused™ RGBM algorithm to maximize bottom time
Customize display settings with personal profiles
Wireless air integration with the Suunto Tank POD Wireless Pressure Transmitter (sold separately)
Track dives with Suunto DM5 software for PC and Mac
Share unique multimedia dive log videos using the Suunto Movescount App for iPhone and Android
EASY TO READ
Read all the important diving details at a glance from a clear, legible screen. Large numbers and text with high contrast colors are easy to read thanks to a beautifully designed interface. View graphs and charts right from the screen. The easy, 3-button interface and customizable menus make it simple to find the information you need. The always-on backlight makes it easy to track your dive even in murky waters or when diving at night.
BUILT FOR COMFORT ON LONG DIVES
The lightweight, compact composite case with elastomer strap fits any size wrist. The Flip Display adapts the computer for right-handed or left-handed use. You can easily press the large interface buttons in gloves. Get 10-20 hours of dive time on each charge of the battery. Use the included USB cord to re-charge the EON Core from a desktop or wall adapter.
CUSTOMIZABLE DISPLAY EXPANDS WITH YOUR SKILL
Suunto EON Core is ready to go right out-of-the-box, which is great for beginners. Experts will appreciate the ability to modify features with the Suunto CustomDisplay™ for specific, personalized dive tracking. Choose from different view styles and select the dive details you want to see. Updatable software makes sure your Suunto EON Core is growing and changing with you, so it won't become obsolete.
It has settings for a variety of different dive types, including Gauge, Air, Nitrox, Trimix, and fixed point/CCR. The no-decompression dive planner and tilt-compensated 3D digital compass are great for exploring deep wrecks. The EON Core plans dives using the advanced Suunto Fused™ RGBM 2 algorithm to give you more time at the bottom.
Advanced Technology: Plan, Share, and Connect Wirelessly
Connect wirelessly to the Suunto Tank PODs to track tank and gas information. The wireless connection has a range of 1.8m/6ft. Manage up to 10 Tank PODs at once from your EON. Great for multi-tank dives or checking on students and dive partners.
Suunto DM5
Customize your display and manage your dive logs with the FREE Suunto DM5 Software. This desktop software for PC and Mac lets you create multiple profiles. It's easy to save and switch custom settings for air dives, nitrox dives, and free dives by switching the profile. Manage your gasses, build backup plans, and update software from your desktop or laptop.
The DM5 also helps you manage your dive logs. Export your logs from the EON Core to your main computer. Tag your logs with keywords so you can find them again. Easily compare dives from the same location or using the same equipment. Share your dives using the Suunto Movescount App.
Suunto Movescount
The FREE Suunto Movescount App by connects easily to your mobile device using Bluetooth. Keep a diving diary and share your underwater adventures and pictures with the Movescount community and other social media platforms. Movescount will turn your dive logs into multimedia videos that are fun to share and watch. Use heat maps to find popular dive spots and connect with your local dive scene.
Suunto Fused™ RGBM for Maximizing Dive Time
Designed to maximize bottom time and minimize decompression time and ascent, you can feel secure about diving with the Suunto Fused™ algorithm. It has been tested on over 1000 field dives and validated by lab tests.
The Suunto Fused™ RGBM algorithm supports dives down to 150m/500ft. It combines the Suunto Full RGBM algorithm with the Suunto Technical algorithm to reduce the risk of decompression sickness. It's great for divers at any level, making it easy for beginners to scale up their difficulty as they improve. Even tech divers can benefit from the slow, continuous ascents from depth plotted by the Fused™ RGBM 2 algorithm.
What's in the Box?
Suunto EON Core
USB Cable
Quick Guide
Safety leaflet
Scratch guard sticker EON display screen
International warranty leaflet
Suunto EON Core Wrist Dive Computer Features:
Display and Design
Lightweight case design
Flip Display for right or left-handed use
High-contrast color TFT screen with large numbers
Simple, intuitive user interface with multiple, pre-programed design styles
Customize features with Suunto CustomDisplay™ in Suunto DM5
Use with strap or bungee (bungee sold separately)
Technology
Wireless air integration
User-updatable software
Wireless log transfer capability
Connect over Bluetooth to Suunto Movescount App
Wireless air integration with the Suunto Tank POD Wireless Pressure Transmitter (sold separately)
Keep a diary and share your adventures and photos in Suunto Movescount
Plan and customize easily with Suunto DM5
Settings
4 custom displays per dive mode
Configurable LED backlight with Always-On function
200h logbook with bookmarks and lifetime dive history
No-Decompression planner, safety stop and deep stop
Gas time, real-time gas consumption, and gas switching
Temperature display and altitude adjustment
Time Tracking:

Stopwatch
No-Fly time
Dive time 0-999 minutes
Surface time 0-100 hours
Ascent time display 0-999 minutes




Specs

17 languages
Bluetooth enabled
Color TFT display with 320x240 resolution
Gauge/Air/Nitrox/Trimix/CCR (fixed point)
Suunto Fused™ RGBM 2 algorithm for maximizing dive time
No-decompression dive planner
Tilt compensated 3D digital compass
Guaranteed to 80m/260ft depth
Rechargeable lithium-ion battery with battery indicator
Battery life: 10-20 hours in dive mode; 2 months in time mode
Decompression model: Suunto Fused™ RGBM 2
Gases: Up to 10 (Oxygen 5 - 99% / Helium 0 -95%)
Gas max pO2: manual 0.5 - 1.6 / fixed 1.6
Logbook memory: 200 h
Logbook sampling rates: 10s
Visual style options: Classic/Graphical/Prominent
Bezel material: Composite
Glass material: Mineral crystal
Case material: Reinforced composite
Strap material: Elastomer
Weight: 154g/5.43oz




Alarms

Too fast ascent
Decompression ceiling violation
Deepstop violation
CNS/OTU (OLF) 80% / 100%
Switch gas (better gas is available)
Diluent switched automatically
Diluent high pO2
Diluent low pO2
ICD warning
Dive time
Gas time
High pO2 (hyperoxic)
Low pO2 (hypoxic)
Maximum depth
Tank pressure
More Info
Product Sku:

DD133921

Depth Rating (ft.):

260

Air Integrated:

Yes

Altitude Adjustable:

Yes

Back Light:

Yes

Rechargeable Battery:

Yes

System of Measurement:

Both Imperial and Metric

Max Nitrox Mix:

100% O2

Battery Type:

Lithium Ion

Audible Alarm:

Yes

Computer Algorithm:

Suunto Fused RGBM 2

Accessory:

No

Hoseless/Transmitter Air Integrated:

No
More Info
Product Sku:

DD133921

Depth Rating (ft.):

260

Air Integrated:

Yes

Altitude Adjustable:

Yes

Back Light:

Yes

Rechargeable Battery:

Yes

System of Measurement:

Both Imperial and Metric

Max Nitrox Mix:

100% O2

Battery Type:

Lithium Ion

Audible Alarm:

Yes

Computer Algorithm:

Suunto Fused RGBM 2

Accessory:

No

Hoseless/Transmitter Air Integrated:

No